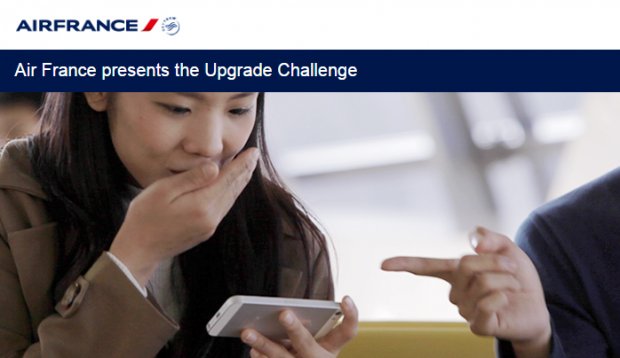 To celebrate the arrival of its new Business cabins in Asia, Air France created the first ever real time mobile game contest... Check out 400 passengers competing against each other at the boarding gate!
Only a one time event? Not quite so. You can now stand a chance to get upgraded into Business Class! Download the mobile game Cloud Slicer and start slicing as many clouds as possible! At the last day of January and February, the best scorers of the month will be upgraded* too.
To be eligible for an upgrade, you need to hold a ticket for an Air France flight in 2015, departing from Singapore.
Download the app here: iOS , Android .

*Terms and conditions: Participation in the game is valid until 28th February 2015. To qualify for an upgrade, you must be the top scorer for either the month of January or February and must be holder of an Air France ticket for travel in 2015 on the following sectors: Singapore to Paris on AF259 or Singapore to Jakarta on AF254. The upgrade is subject to availability on the dates of travel as per your ticket. Other conditions apply. See detailed conditions in the application.