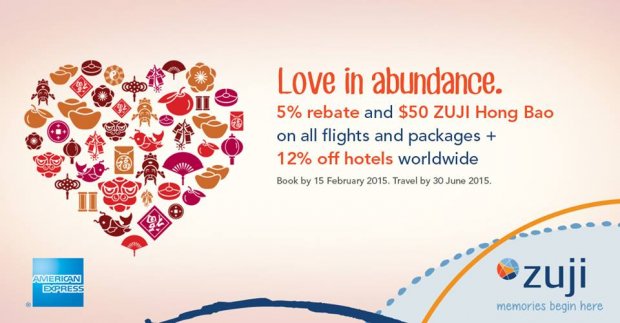 Travel in abundance this Chinese New Year!
It's almost time for that festive season of bright red and gold decorations, exuberant music and of course, hong bao giving and collecting! And what better way to welcome this auspicious season than some Chinese New Year treats?
5% rebate for all flight and package bookings
Additional S$50 ZUJI Hong Bao when you spend S$1,288 and above on flights or packages in a single spend
12% hotel code for hotels worldwide
Celebrate the Year of the Goat with a firecracker bang and may the year bring more holidays, travel deals, and wonderful memories for you.
Promotion ends 15 Feb 2015, travel by 30 Jun 2015. Terms and conditions apply.