Special New Year deals to over 40 destinations are now available on sale from 05thFebruary 2015 to 18thFebruary 2015.

Enjoy special fares on Business Class & Economy Class fares on one way & return basis for travel from 08thFebruary 2015 to 30thJune 2015.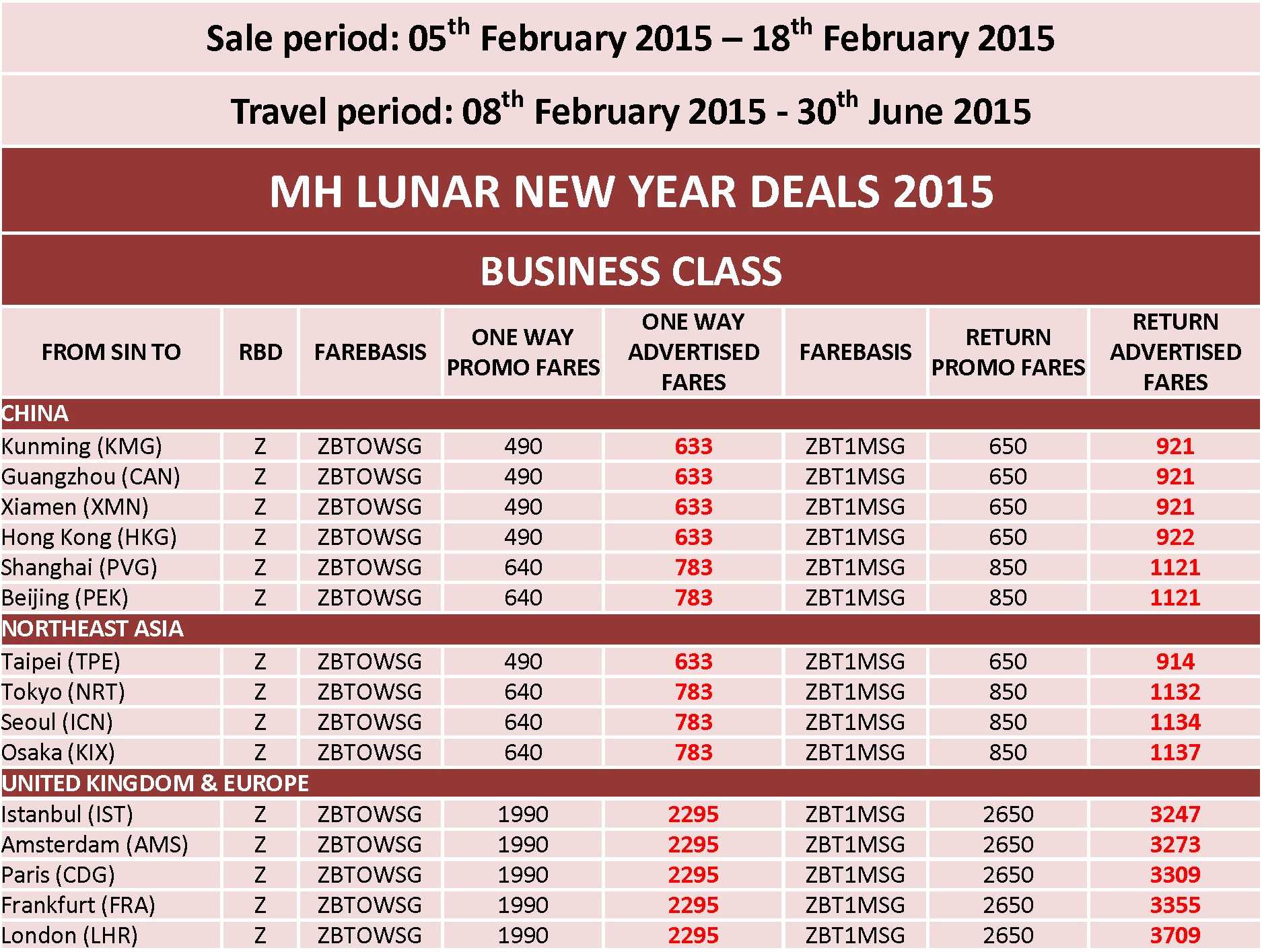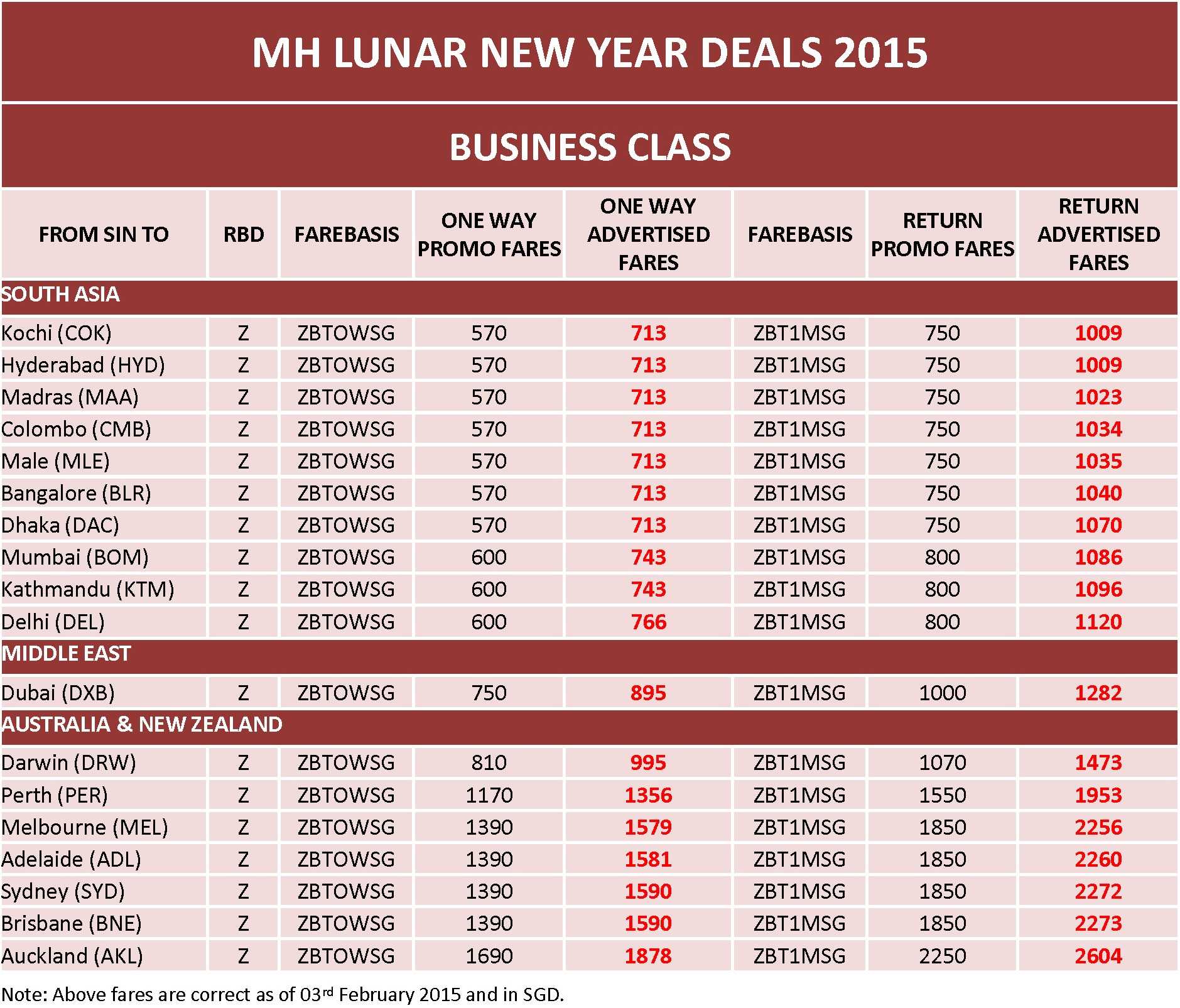 MH Business Class Terms and Conditions
1)Sale and travel period
Sale period : 05thFebruary 2015 –18thFebruary 2015
Travel period : 08thFebruary 2015 –30thJune 2015

2)Advance reservations/ Ticketing
Waitlist segment on either outbound or inbound is not permitted. Open date not permitted. Ticket must be issued by 18thFebruary 2015 or earlier, as per ticketing time limit in MH system. Travel must be completed by 31st July 2015 (whichever is earlier).

3)Flight application
Valid on MH operated flight only. Code share not permitted. Booking class is restricted to Z-class. SIN-KUL-SIN to book on D-class. KUL-LON: valid on MH 004 only. All seats are subject to availability. Open jaw permitted within same region only. This promo is combinable to form a round trip with MH Net Market Fare and IATA Fare in any tariff.
4)Ticket validity
Minimum stay is 2 days.Maximum stay is one month. One free stopover in KUL for either routing. Subsequent stopover at SGD 100. Transfers: For immediate available connecting flights not exceeding 24 hours in KUL.

5)Penalties
(i) Changes –Permitted at SGD 100 per change within ticket validity and subject to seat availability. Upgrading to higher RBD permitted with fare difference plus change fee and No Show fee if applicable within travel period.
(ii) No show –No show fee SGD 150 plus change fee and refund fee as applicable.
(iii) Refund –Refund fee SGD 300 for totally unutilized tickets. No refund on partially utilized tickets.

6)Surcharges
(i) Q surcharge of USD 80 per direction for travel to Hong Kong, China, Taiwan, Northeast Asia, South Asia and Middle East.
(ii) Q surcharge of USD 100 per direction for travel to Australia and New Zealand.
(iii) Q surcharge of USD 200 per direction for travel to United Kingdom and Europe.

7) Ticket endorsements
Penalty applies

8)Child/ Infant discount
Nil discount

9)Farebasis
One way –ZBTOWSG
Return –ZBT1MSG