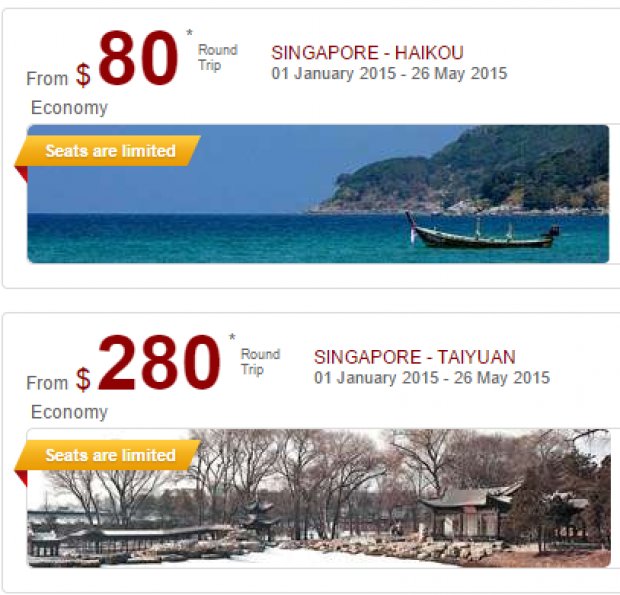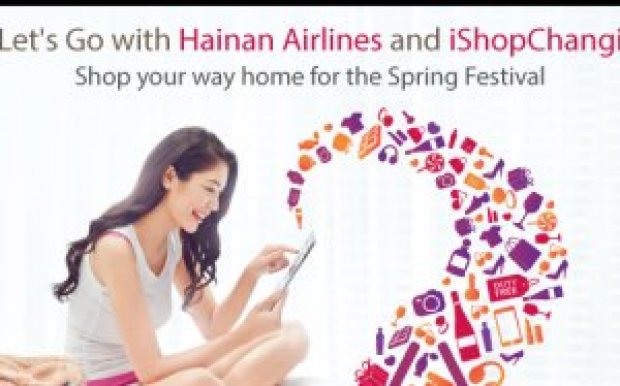 Let's "GO" with Hainan Airlines and iShopChangi
Buy, buy, buy your way home for the Spring Festival tax free, save money, save time A must buy when going home for the Spring Festival.
Hainan Airlines in collaboration with Singapore Changi Airport's iShopChangi will be offering goodies to our passengers. Subscribe to iShopChangi eNewsletter to receive the promotion code in advance prior to your departure. As long as you depart from Singapore on Hainan Airlines, you will get to enjoy the rewards. Not only it is tax and duty-free, it eliminates the rush to shop at the last minute at the airport terminal, giving you more time to relax and have a snack before proceeding to your departure gate to continue on your journey.
[Three simple steps to "GO"]
To Start : Departure from Singapore Changi Airport on Hainan Airlines between 04 February 2015 and 04 March 2015 will enjoy S$45 off duty-free shopping on iShopChangi. Subscribe now at www.iShopChangi.com/Hainan to receive the promo code.
To Buy : Purchase your preferred tax and duty-free products 2 weeks in advance, and up to 24 hours before your flight departure. Subject to a minimum spend of S$180 in a single transaction, while stocks last.
To Collect : On your day of departure, please proceed to the iShopChangi Collection Centre at the transit lounge of your departure terminal at least 60 minutes before departure to collect your purchases. Please present your collection slip, passport and Hainan Airlines boarding pass for collection.
Promotion Code Links: www.iShopChangi.com/Hainan
[Terms & Conditions]
1.The collection slip must be presented together with the passport and the same day departure Hainan Airlines boarding pass for collection.
2.The promotion is restricted to online purchase at iShopChangi.com only and is subject to a minimum spend of S$180 in a single transaction. The promotion code cannot be used for direct purchase at any of the duty-free shops in the airport terminal.
3.The promotion code can only be used once per passenger, cannot combine with other promotions and cannot be redeemed/ exchanged for cash.
4.There will be no refund value once a confirmed order has been cancelled as the promotion code has been deemed to be used.
5.The promotion code is only valid and must be used by 2359 hours, 04 March 2015, while stocks last.
6.Hainan Airlines is not responsible and shall not be liable in any way for any disputes, damages, losses, costs or the conditions and quality of goods purchase through the portal.
[Hainan Airlines and Changi Airport Group reserve the rights to vary or modify the terms and conditions from time to time without prior notice.]
[Location of iShopChangi Collection Centre at Terminal 2]
iShopChangi's collection centres can be found near GST counters across all terminals. After clearing immigration, look for the directional signs leading to the GST counter.