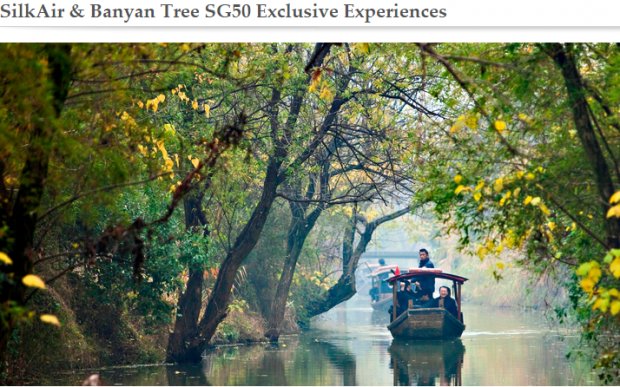 On Singapore's 50th Anniversary, SilkAir and Banyan Tree Hotels & Resorts, two Singapore brands have worked together to craft five one-of-a-kind experiences in Bali, Chongqing, Hangzhou, Danang and Phuket. Expect a complete seamless and wonderful travel journey from the moment you step onto the SilkAir flight to your stay experience with Banyan Tree Hotels & Resorts.
Package Includes:
Return SilkAir flights (upgrade to Business Class available)
Resort stay (Banyan Tree or Angsana) with daily breakfast. Look out for amazing experiences such as in-villa dining, guided tours, spa treatments and some special surprises along the way.