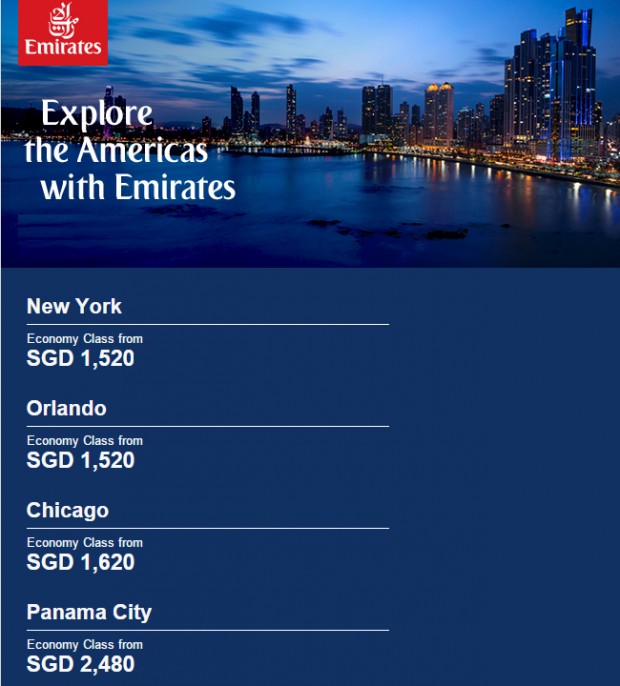 From 1 February 2016, fly Emirates daily to Panama City, our first destination in Central America, offering convenient connections to Mexico City, Caracas, Lima, Bogota, Cancun, Havana and beyond.
From the historic Spanish architecture of Casco Viejo and rainforest wilderness of Cerro Ancon, to thrilling restaurants, local delicacies and Caribbean beaches, Panama is your gateway to new inspiration.
Hurry to book, offer ends 30 November 2015.