Premium Room from SGD 280 per night!
A 35sqm (376 sq-ft) stylish room furnished with a queen-sized bed, king-sized bed or twin beds, executive work area, deep bathtub and complimentary Internet access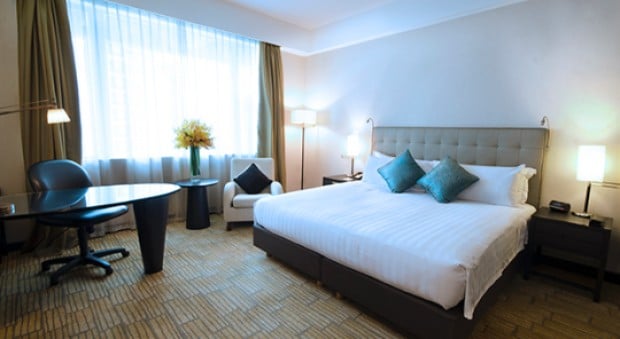 Room Details
Stylishly designed to evoke the warmth and tranquillity of the Pacific, our Premium Rooms provide the ultimate in comfort. Enjoy a spacious bathroom with refreshing rain shower and long bathtub (sunken bath), as well as a well-equipped work area and in-room entertainment.
In-room Amenities
For Your Comfort
A choice of queen-sized bed, king-sized bed or twin beds
Executive writing table and stationery set
Separate shower stall and sunken bathtub
Bathrobes, slippers and hairdryer
For Your Convenience
Complimentary Internet access
Personal digital safe
Iron and ironing board
For Your Indulgence
LCD television with local and cable channels
Coffee and tea making facilities (Nespresso coffee and premium tea making facilities)
Complimentary bottled mineral water
Well-stocked executive bar