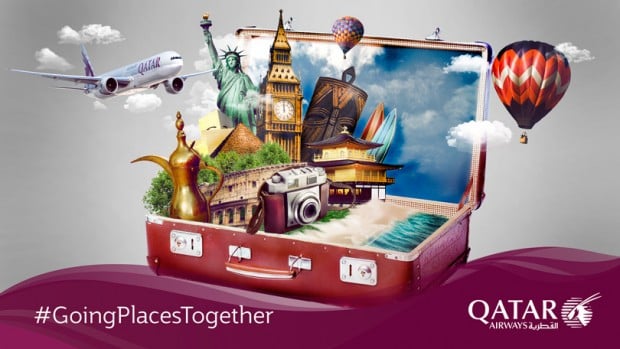 Qatar Airways wants to go places with you… we want to be part of your journey and bring you to new places. But every new place is someone else's hometown – so here's the deal: Post a picture of your hometown, something that shows what it is like to live there. You may inspire someone to explore your city! Tell us about who you would travel with, and where would you go with your companion.
And one more thing: You might just win a pair of Business Class return tickets to a Qatar Airways destination of your choice.
Deadline for submissions is 31 May 2016.
*Terms and Conditions apply

#GoingPlacesTogether Submission
Upload your home city photo, and provide a brief story to accompany your submission.
Your brief story can include answers to any of the following:
What makes your home city special?
Which destination would you want to travel to?
Who would you travel with?
Why did you pick that destination?
Check out Qatar Airways Facebook Page here to access the complete details of this promotion.