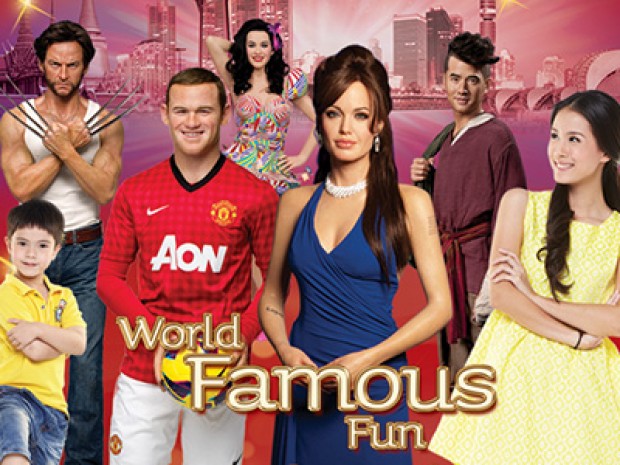 Buy 3 Get 1 ticket free when you purchase Madame Tussauds Bangkok tickets using Visa Card

Redemption Period: 01 Jan 2016 - 31 Dec 2016

Eligible Cards (Debit, Pre-Paid, Credit)
Visa Classic, Visa Gold, Visa Platinum, Visa Signature, Visa Infinite
Redemption Channel: Call, In-store +66-2658-0060
Reservation:
6th Floor, Siam Discovery, 989 Rama I Road, Pathumwan, Bangkok.
Open daily, 10:00 am – 9:00 pm (Last entry 8.00 pm)
Tel. +66 2658 0060
Location(s):
6th Floor, Siam Discovery
989 Rama I Road, Pathumwan
Bangkok
Thailand

Visit Visa to see all other promotion exclusive for cardholders.

Terms and Conditions:
- Privilege is valid only for payment made by Visa Cards issued outside of Thailand.
- Privilege is valid from 1 January – 31 December 2016.
- 3 purchased tickets and 1 free ticket must be used at the same time.
- The privileges are limited on first come first serve basis, while stocks last.
- Privilege cannot be used in combination with any other promotion, discount or special offers.
- Privilege cannot be redeemed or exchanged for cash.
- Limited only 1 free admission ticket/credit card during promotional period
- Free admission ticket can be used for Adult or Child (3-11 Years old)
- 3 purchased admission tickets can be mixed among tickets for Adult and Child (3-11 years old).