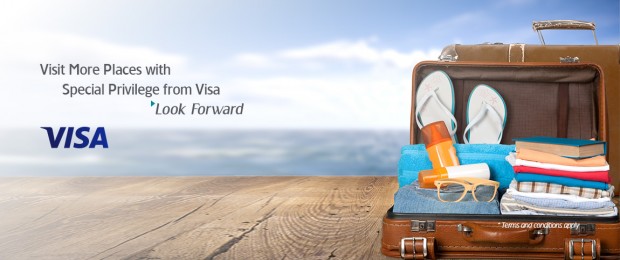 Plan more trips in 2016 with Garuda Indonesia. Get up to 10% discount on all international and domestic destinations every Wednesday when you use your Visa card.
Choose your own Visa card :
Visa co-brand Garuda Indonesia
Other Visa Cards
Check out Garuda Indonesia website to view the complete details of this offer.
Terms & Conditions
Applicable for transaction made through above links by completing the booking form at the right side of each page.
Applicable for all Visa card (consumers & commercials, credit & debit) that can be used for online transaction.
Applicable for Garuda Indonesia's economy class roundtrip ticket to all domestic routes and all inbound and outbound Indonesia international routes (except L Class in Eco Special Promo Fare Family).
Valid for booking period: every Wednesday 23 March – 30 September 2016
Valid for flight period: 30 March 2016 - 28 February 2017
Discount is not valid during period below:

International routes: 29 June – 07 July 2016 and 19 December 2016 - 07 January 2017
Domestic routes: 29 June – 14 July 2016 and 19 December 2016 - 07 January 2017

Extra GarudaMiles mechanism in this program is as followed:

100 miles for 1 pax in 1 roundtrip ticket purchase
GarudaMiles numbers must be keyed in during ticket booking to get this Extra GarudaMiles

More info: contact Garuda Indonesia 24 hours Call Centre 0804 1 807 807 or 021 2351 9999