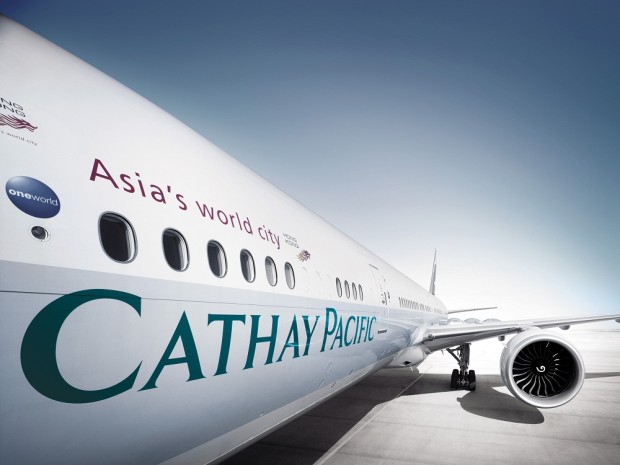 This April and May, get to Fly for Free on Cathay Pacific to Hong Kong or Bangkok when you charge to your HSBC credit card. Simply spend a minimum of S$3,888 and receive 1 free air ticket.

To participate:

Step 1: Register your HSBC credit card
Send an SMS in the following format to 74722 within the Promotional Period: "FLYFREE<space>16-digit credit card number" (for example: FLYFREE 4835123456789000)

Step 2: Charge to your Registered Card
Accumulate a minimum Qualifying Spend of S$3,888 within a Qualifying Month (defined below) on your Registered Card

Qualifying Month 1: 1 to 30 April 2016
Qualifying Month 2: 1 to 31 May 2016

Step 3: Redeem your Fly for Free ticket(s)
Be among the first 500 redemptions in each month to fulfill Steps 1 and 2 to qualify

Redeem up to 2 free air tickets per Cardholder across the entire Promotional Period. Refer to terms and conditions for more details.
"Win a pair of air tickets to Korea" Lucky Draw
What's more, as long as you have successfully registered your Card via SMS and met the minimum Qualifying Spend, you will be eligible for our lucky draw to win a pair of air tickets to Korea#. In addition, you will also be entitled to the exclusive "Fly for Free" Cathay Pacific Companion Air Fares.
For more details on the lucky draw and companion air fares, click here.

* The Fly for Free promotion ("Promotion") is valid from 1 April to 31 May 2016, both dates inclusive. The Promotion is applicable to main Cardholders who have successfully submitted their registrations via SMS in the prescribed format and charged the minimum qualifying spend within the qualifying month to their Card and, limited to the first 500 eligible redemptions. Cardholders need to only register once. Cardholder is eligible to redeem a maximum of 2 economy class air tickets ("air ticket") on Cathay Pacific to either Bangkok or Hong Kong across the entire Promotional Period. Applicable taxes and surcharges apply. For the comprehensive ticketing conditions, Cardholder should refer to Cathay Pacific Airways. Main Cardholders who are eligible will receive the redemption letter for the air ticket(s) by 30 June 2016.

# All Cardholders who had registered via SMS and have met the minimum Qualifying Spend will be entitled to participate in the "Win a pair of air tickets to Korea" lucky draw ("Lucky Draw"). For details regarding allocation of chances, please refer to full terms and conditions.

Visit HSBC or click here for the full Terms and conditions
Frequently Asked Questions