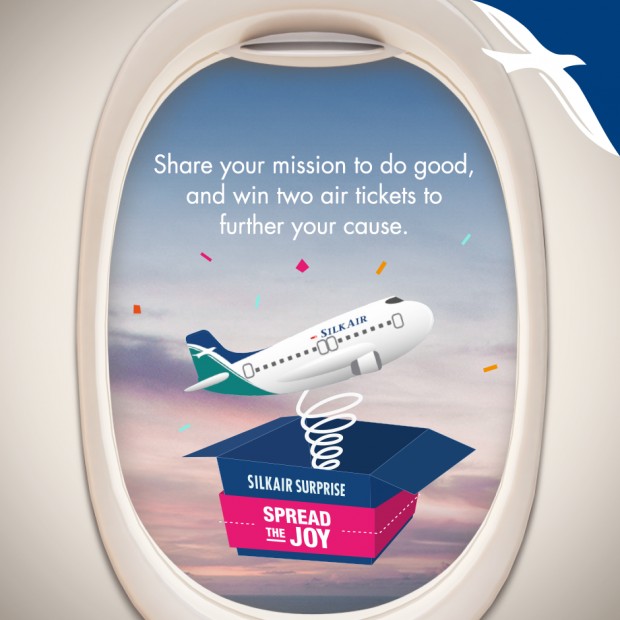 Whether it's to improve healthcare, and education opportunities for the lives of those in need, or to rescue and rehabilitate endangered wildlife. SilkAir is offering the chance for you and a partner, to fly to a destination of your choice, to spread joy.

Here's how you can enter:
1. Share with us what inspired your mission to do good.
2. Tell us which organisation you'll be working with.
3. Notify us of the SilkAir destination that you'll be volunteering in.
4. Give us the details of your partner who will be joining you.
5. Include your Instagram account name.

Visit SilkAir's Facebook Page for more information or read the full Terms and Conditions that apply here.