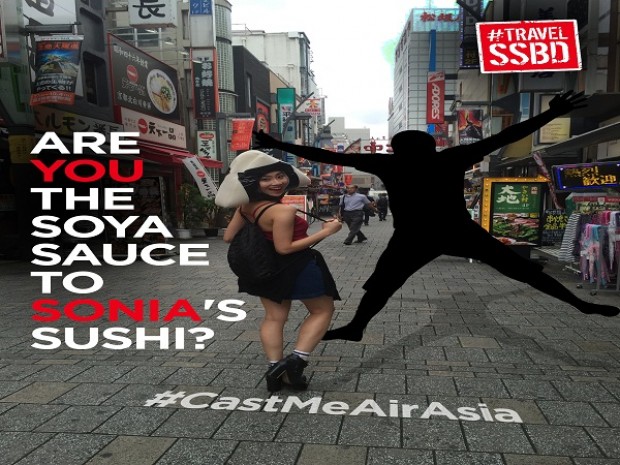 Are YOU the salty, spicy, sweet STAR joining SONIA in an ALL-EXPENSES paid #TravelSSBD trip?
TravelSSBD (Same Same but Different) host Sonia Chew roughed it out alone in Tokyo, Yogyakarta, Krabi, Langkawi, Chiang Mai, and she's looking for some comradery for an upcoming episode. You could be the one going on this exciting trip with Sonia, building up your own SSBD adventure plus get $1,000 spending money!
Are you the epitome of a gung ho, fun, adventurous and wacky individual? You could be who #CastMeAirAsia is looking for!
(1) Show us what it means to be fun, adventurous and wacky in a 15secs video of yourself and upload it onto your Facebook or Instagram.
(2) Hashtag #CastMeAirAsia
(3) Set your social media channels to public
Upload your entries NOW & you'll get access to THE FLIGHT CLUB, an exclusive #TravelSSBD party where the winner will be announced. More details coming soon.
We've made the call, are you going to answer it? Visit AirAsia Facebook Page for more information.
Terms and Conditions apply