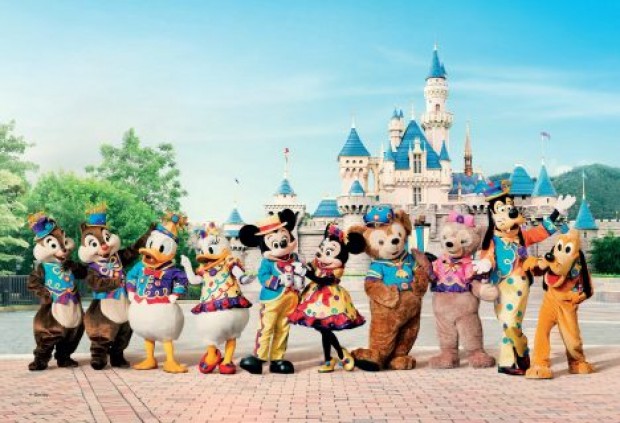 Cathay Pacific & Dragonair "Happy Family Package" invite you to experience the magic of Hong Kong Disneyland!
Come and experience an array of new offerings celebrating Hong Kong Disneyland's 10th Anniversary with the most spectacular live show ever! Even more, enjoy the expanded fun at the 7-lands bringing over 100 shows and attractions.
Give you and your friends the perfect Happily Ever After moment!
This offer consists of round trip Economy Class air tickets between Singapore and Hong Kong, and Hong Kong Disneyland Park Tickets, for 2 adults and 1 child.

Offer details and terms:
Book by 15 Jun 2016 | Fly from 11 Apr - 29 Jun 2016
Fares are applicable for 2 adults + 1 child travelling together as one family in one single booking. Deviation is not allowed.
Fares for Air + 1-Day Park Ticket
Low season : From SGD878
High season : From SGD998
Fares for Air + 2-Days Park Ticket
Low season : From SGD958
High season : From SGD1,078
* High season fares are valid for travel departing Singapore between 26 May - 24 Jun 2016
Redemption of Park tickets
Redemption can be made during travel period indicated on flight tickets.
Park tickets are valid only on date of redemption, and cannot be exchanged for cash.
All guests must present individual flight ticket and conrresponding passports for redemption. Duplicate flight ticket number will not be honoured.
Redemption is available at ticket booths of Hong Kong Disneyland Park from 30 minutes before park opens to 1 hour before park closes.
Visit Cathay Pacific to book your package today through the participating travel agents.