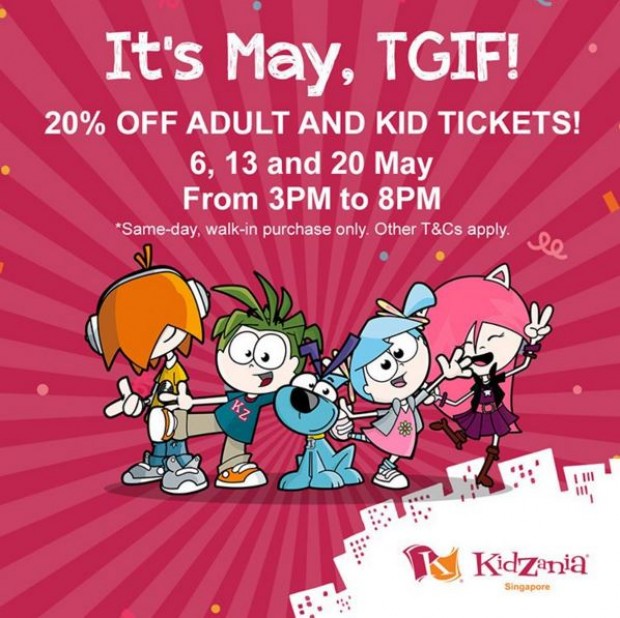 kidzaniasingapore
Happy Labour Day! Today we celebrate and honor the efforts of all the workers who have helped shape our Kool City!
And what better way to celebrate Labour Day than some exciting news? That's right! Enjoy 20% off Adult and Kid walk-in tickets on 6, 13 & 20 May from 3PM to 8PM. TGIF!
*Walk-in purchases only. Other Terms & Conditions apply
Visit Kidzania Facebook page or
Instagram
for more updates about this offer!