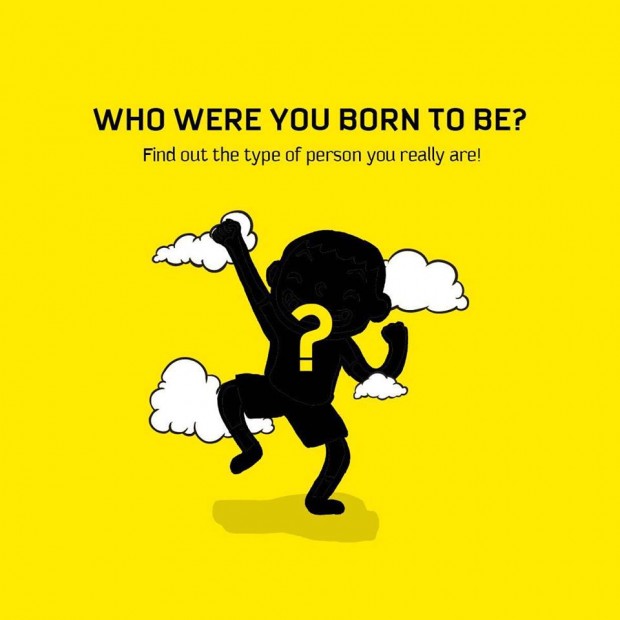 Who were you born to be? Are you wild at heart, a hopeless romantic, or an all-star zen master in the making?

Take our quiz and stand a chance to win a pair of inaugural flight tickets to Chennai, one of Scoot's newest destinations!

Terms and Conditions:
1. This contest (the "Contest") is organised by Scoot Pte Ltd (the "Organiser").
2. The Contest is only open to all participants above the age of 18 years with a permanent residential address in Singapore.
3. Submitting an entry automatically means you are agreeing to abide by these terms and conditions.
4. To enter the contest, participants must submit their entry via the contest mechanics below:
a) Share their contest results on FB
b) Tag FlyScoot (Default)'s FB page in the post (ensure post is public so that we are able to view)
6. There will be weekly giveaways where contestants are allowed to participate. The last entry must be submitted by 5 May 2016, 12:00 hrs GMT +08:00 (the "Deadline"). The Organiser reserves the right to amend the Deadline at any time without prior notice. All entries received thereafter will automatically be disqualified.
7. All entries submitted must NOT contain material which is (or promotes activities which are) sexually explicit, obscene, pornographic, violent (e.g., relating to murder, the sales or use of weapons, cruelty, abuse, etc.), discriminatory (based on race, sex, religion, natural origin, physical disability, sexual orientation or age), illegal (e.g. underage drinking, substance abuse, computer hacking, etc.), offensive, threatening, profane, or harassing or which is otherwise inappropriate, in the sole discretion of Scoot Pte Ltd, nor may the name submitted contain any derogatory references to Scoot Pte Ltd or any other person or entity including brands or trademarks of Scoot Pte Ltd or any other person or entity.
8. Copyright in all images submitted for this Contest remains with the respective entrants. Once submitted, entrants grant Scoot Pte Ltd permission to feature the submitted images in any of its publication, website, Facebook, Twitter, Instagram Pages and/or any promotional material related to the Contest.
9. Scoot Pte Ltd reserves the right to remove, in its sole and absolute discretion, any submission deemed inappropriate or that does not comply with the Contest Terms and Conditions.
Visit Scoot Facebook page or see the full Terms and Conditions that apply.