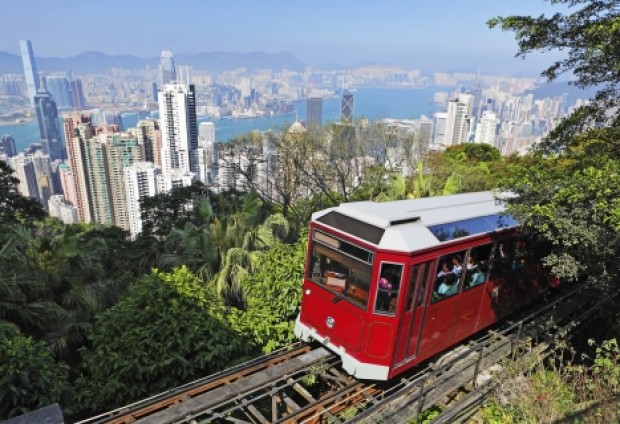 Special Economy Class Fares to Hong Kong

Don't miss our special fares to Hong Kong from SGD248 all-in
Home to the world's steepest railway, hop on a 7-minute ride on the Peak Tram to the Victoria Peak. Rising more than 1,800 feet above sea level, Victoria Peak offers a breathtaking skyline of Hong Kong. Back on ground? Hit the local street markets and be prepared to be dazzled by the numerous stalls selling clothing and accessories.
Explore more of Hong Kong with our special offers from SGD248 all-in per person. Don't miss it - sale ends 31 May 2016.
We have more to offer! Check out our special fares to other destinations here.
Terms and Conditions:
1. The above fares are on Economy Class, on per person basis and includes all applicable taxes/surcharges. Taxes and surcharges are correct as of 01 May 2016 but are subjected to change due to currency fluctuation. The taxes are final at the point of ticketing.
2. Sales period: 16-31 May 2016
3. Travel period: Departure from Singapore between 16 May 2016 - 31 Mar 2017.
4. High season: High season fares apply for travel departing Singapore between 26 May - 24 Jun / 5-7 Jul / 5-11 Aug / 16 Nov - 27 Dec 2016 / 27 Jan - 1 Feb 2017.
5. Rebooking fee of SGD200 applies for the following:
- Flight/ date change within ticket validity. Flight restrictions must be observed.
- Upselling to a higher fare, fare/taxes differences to be collected as well.
6. No-show fee: No-show of SGD150 per passenger will apply for passengers who fail to make prior cancellation of their confirmed flights.
7. FFP mileage: Eligible for 25% Asia Miles.
8. Refund:
- Fully unutilised tickets: Refundable subject to SGD300 refund admin fee.
- Partially unutilised tickets: Non-refundable.
9. Child fare: Not available with this promotion. Please use adult fare.
10. Infant fare: Not available with this promotion. Please call CX Global Contact Centre at 6723 1378 for infant booking.
11. Offers are subject to reservation system seat/booking availability of Cathay Pacific Airways.
12. Advance seat reservation (preblocking of seat) is not available. You may select your seats during online check-in 48 hrs prior each respective flight departure.
13. Tickets are non-transferable and name change is totally not permitted.
14. Other fees and surcharges applies e.g. name amendment, etc.
15. Other Terms and Conditions apply.
Visit Cathay Pacific to view offers from other destinations.