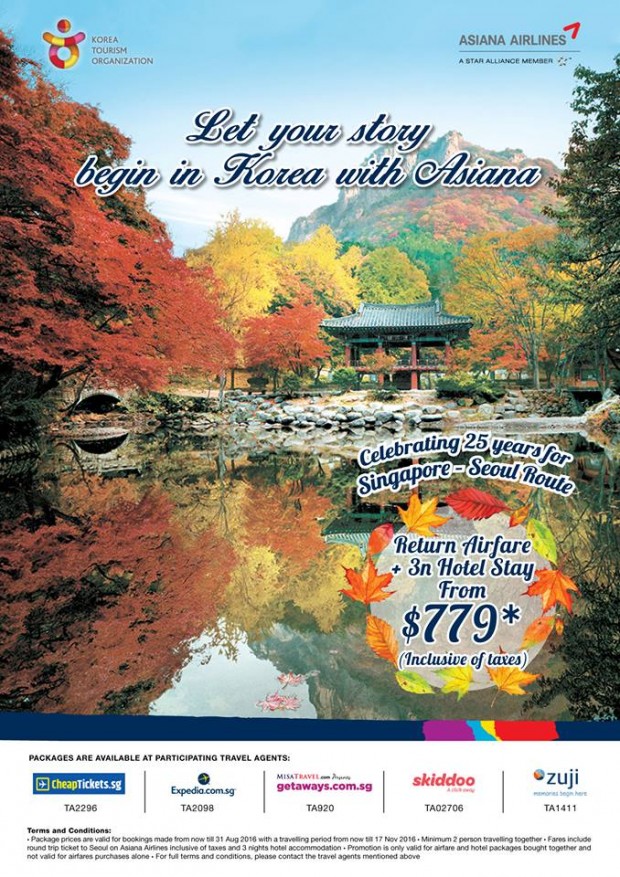 Lasting from September through November, fall is one of the pleasant time to travel to Korea with mountains blanketed with vivid golden and red Autumn leaves that are breathtaking; seasonal Autumn foods and cooler temperature to explore all the hidden gems of Korea.

It is still not too late to plan your Autumn trip to Korea. In celebration of 25 years of flying from Singapore to Seoul on Asiana
Airlines, a special 4 days 3 nights promotion to Korea that includes flight, hotel accommodation and return transfer from S$779 is valid for bookings made from now till 31 August 2016.

Visit Asiana Airlines' Facebook Page for more information about this offer.