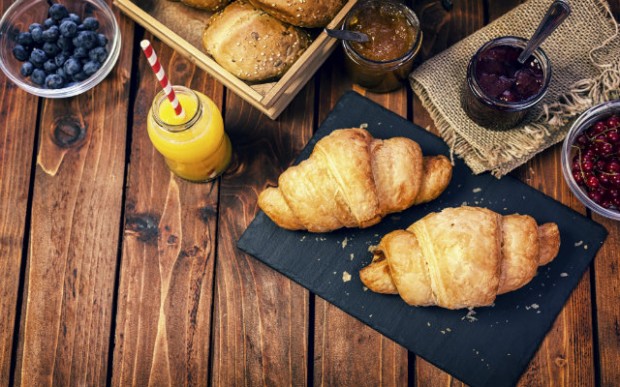 Enjoy complimentary breakfast for two and wifi access with le club AccorHotels & MasterCard
Valid until October 31 2016

Book at AccorHotels with your MasterCard® and enjoy every moment of your stay: delicious mornings with complimentary breakfast for two, relaxed afternoons with wifi access, and peaceful nights asleep away from it all.
Simply choose from over 400 participating hotels in 17 countries across Asia Pacific, and book a minimum one-night stay using your MasterCard®. As a member of Le Club AccorHotels, you'll enjoy internet access and free breakfast for up to two people each day of your stay.
With some of the world's best known hotel brands to choose from, including Sofitel, Pullman, Novotel, Mercure and Ibis, you can be sure to relax morning, noon and night, no matter where you stay.
This offer is available exclusively to eligible members of LeClub AccorHotels who are also MasterCard®holders, for stays booked using a valid MasterCard®.
Promotion period: 1 Jul 2016 – 31 Oct 2016
Offer valid for bookings and stays 1 July 2016 to 31 October 2016 at participating AccorHotels hotel and resort properties across Asia Pacific.
Terms and Conditions:
Eligible participants for this promotion are Le Club AccorHotels members who are: (i) primary cardholders of a MasterCard®; and (ii) aged 21 years and above.
This "Morning, Noon and Night" promotion must be accessed via the MasterCard® and AccorHotels Partner Rewards website at www.mastercard-accorhotels.com.
This "Morning, Noon and Night" promotion is available for bookings and stays at Participating Properties (as set out in Appendix II) from 1 July 2016 to 31 October 2016 made with MasterCard®. For the avoidance of doubt, the list of Participating Properties may be amended at any time during the Promotion Period by AccorHotels at its absolute discretion.
Le Club AccorHotels members who successfully unlock the promotion will be eligible to access a dedicated breakfast and room rate at Participating Properties.
General Le Club AccorHotels terms and conditions apply to this "Morning, Noon and Night" promotion.
Members who have successfully accessed and booked this promotion will be asked to present their MasterCard® used for the booking and Le Club AccorHotels membership card upon check-in.
Members are required to book their "Morning, Noon and Night" stay ahead of time on the AccorHotels website at www.accorhotels.com.
This promotion is subject to availability of allocated rooms. General sales terms and conditions apply for reserved public rates specific to each hotel, and black-out dates may apply.
AccorHotels and its affiliates make no representation or warranty as to the accuracy or completeness of the information contained in any documents in relation to its Partner Rewards promotions including information contained in marketing collateral.
To the extent permitted by law, AccorHotels reserves the right, in its sole and absolute discretion, to amend, modify or alter the terms of this Partner Rewards promotion at any time.
Members participate in this Partner Rewards promotion at their own risk and cost. AccorHotels and its affiliates shall not be responsible for any losses that may be suffered or incurred by Members arising out of or in connection with their participation in this Partner Rewards promotion.
In the event of any conflict between these terms and conditions and the general Le Club AccorHotels terms and conditions, these terms and conditions will prevail.
Checkout MasterCard for more details and to book your accommodation now!