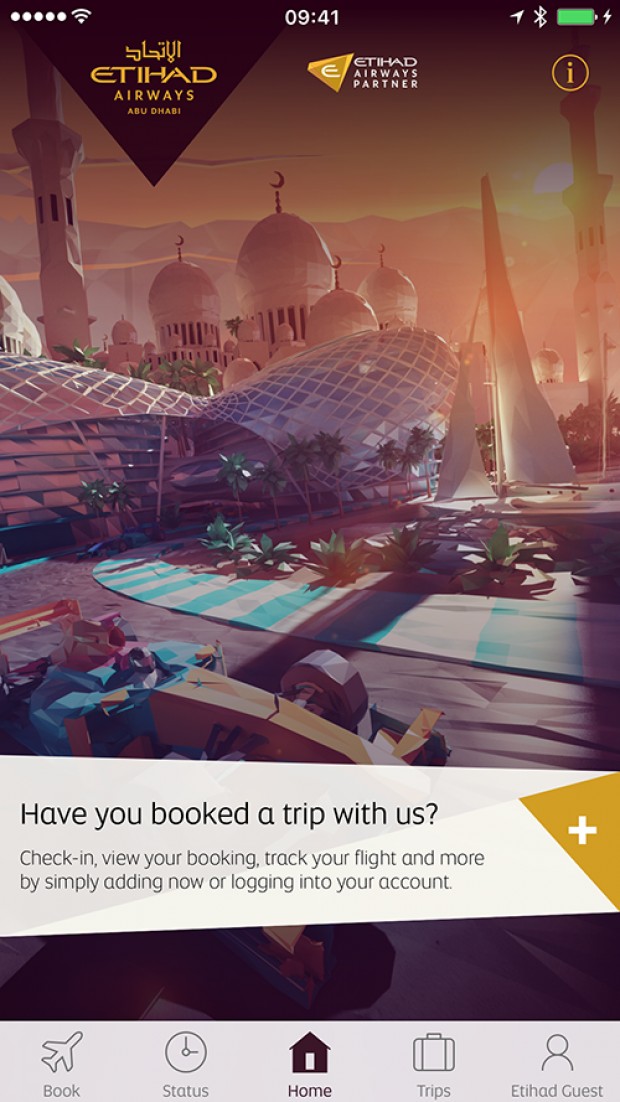 You can now organise every aspect of your trip from your mobile phone. Plan your trip, book your flight, check in and choose your preferred seat, all when you're on the move.
Our app even remembers what you searched for last time.
We've made it easier for you to make travel plans on the move, using our new iPhone® app. We have designed it using the same philosophy that drives our world-class service.
A new and easy way to book your flights, check-in or track the live status of any Etihad Airways flight.

Book your flight in Business and Economy Class to any online station through the mobile app and enjoy 10% off your flight for travel before 31 May 2017. Discount applies to the base fare, before taxes, fees and charges are added. Visit Etihad Airways for more details about this offer.
Blackout periods:
Outbound travel dates: 23 March to 27 March, 23 June to 15 July, 08 September - 11 September, 01 December - 03 December and 15 December - 28 December 2016.
Inbound travel dates: 19 August - 03 September, 15 September - 17 September, 15 December - 24 December 2016.