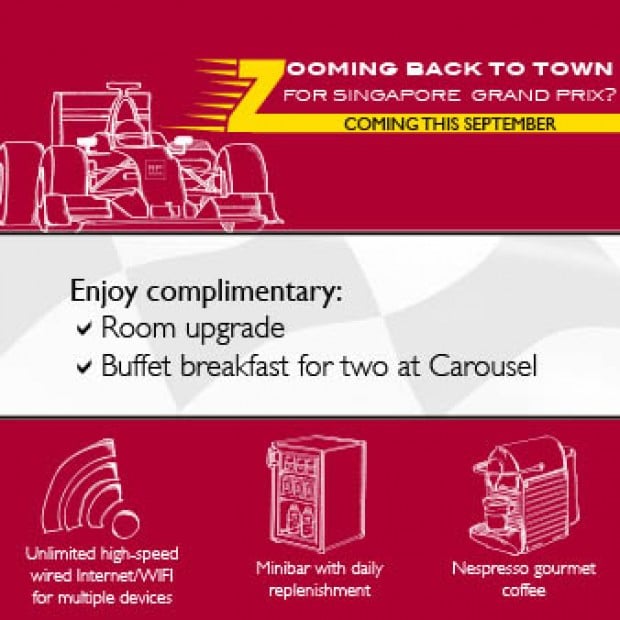 Zoom into the F1 season this September with a complimentary room upgrade and breakfast for two. Stay two nights or more to enjoy these perks on race dates.
Enjoy complimentary inclusions such as unlimited high-speed WIFI for multiple devices when you book any of our room promotions and ! All our rooms and suites come with:
Free unlimited high-speed WIFI/wired Internet for multiple devices
Free daily minibar replenished daily
Free Nespresso gourmet coffee
Free local calls
All rates shown are after discount and applicable for selected dates only. Rates quoted are in Singapore Dollars (SGD) and inclusive of 10% service charge and thereafter 7% GST nightly.
Psst… Want to get up to additional 10% off immediately? Simply subscribe to our mailing list here!

Visit The Royal Plaza on Scotts for more details and to book your accommodation now!
Terms and Conditions apply.