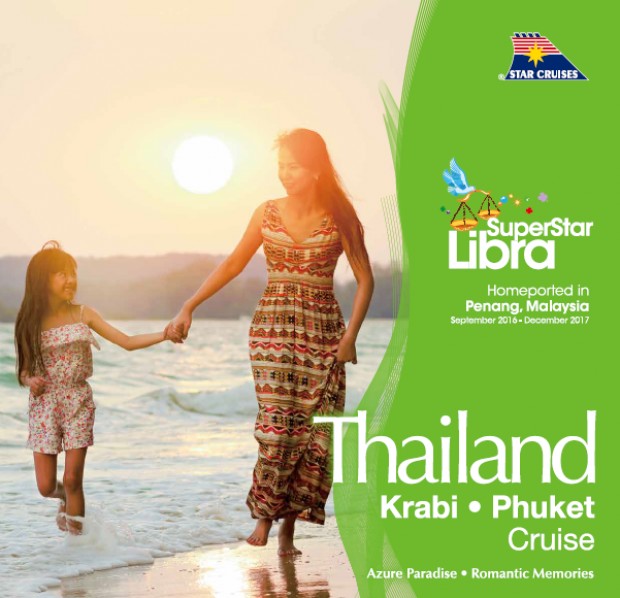 Up to 70% Off All Pax | SuperStar Libra Special Cruise
Booking Date: Until 13 September 2016
Sailing Dates: : 12 & 13 September 2016

8-Night Cruise

Xiamen - Hong Kong - Hong Kong - Danang - Nha Trang - High Seas - Sihanoukville - High Seas - Singapore

Departure Port: Xiamen, China

from SGD 716*
for 1 person

7-Night Cruise

Hong Kong - Hong Kong - Danang - Nha Trang - High Seas - Sihanoukville - High Seas - Singapore

Departure Port: Hong Kong

from SGD 665*
for 1 person

1-Night Cruise

Xiamen - Hong Kong

Departure Port: Xiamen, China

from SGD 117*
for 1 person
In accordance to the international cruise liners' business practice, Star Cruises - SuperStar Libra will impose a Gratuity Fee on cruise passengers (including Genting Rewards members) for all the Penang Malaysia departures, commencing from 23 September 2016 onwards.
The Gratuity Fee of RM 50 per person per night for all cabin categories (Inside Stateroom, Oceanview Stateroom and RM 60 per person per night (Suite Cabins) are applicable. Infants (below 2 years old) will enjoy exclusive Gratuity Fee waiver.
Terms and Conditions apply.
Visit Star Cruises for more details and to book your next getaway now!