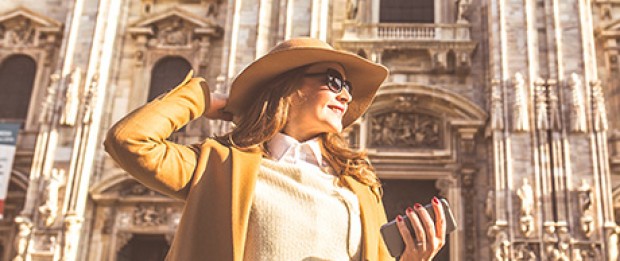 We travel because certain things simply cannot be understood from the comforts of our homes, and lives can never be fulfilled by living vicariously through our mates. Those who have been there will tell you that nothing beats the experience of savouring a hearty plate of Bolognese pasta at a century-old family-run tavern in Bologna or cheering at the Irish pub with the locals.

Fly to Europe with Lufthansa and take advantage of Lufthansa's extensive network and seamless connections to more than 170 cities in Europe such as Berlin, Frankfurt, Barcelona, Rome, Paris and London. Book a multi-segment or open-jaw ticket and explore the most of Europe. See demonstration here.
Destinations
Fare from
Amsterdam
SGD 1,199
Paris
SGD 1,219
Bilbao
SGD 1,279
Billund, Basel, Helsinki
Barcelona, Oslo, Madrid
SGD 1,289
Geneva, Prague, Copenhagen
Milan, Venice
SGD 1,299
Nice
SGD 1,309
Athens
SGD 1,319
London
SGD 1,349
Vienna
SGD 1,359
Hamburg
SGD 1,549
Innsbruck
SGD 1,559
* Round-trip fares including taxes, fees and surcharges
Terms and Conditions apply. Visit Lufthansa for more details and to book your seats now!