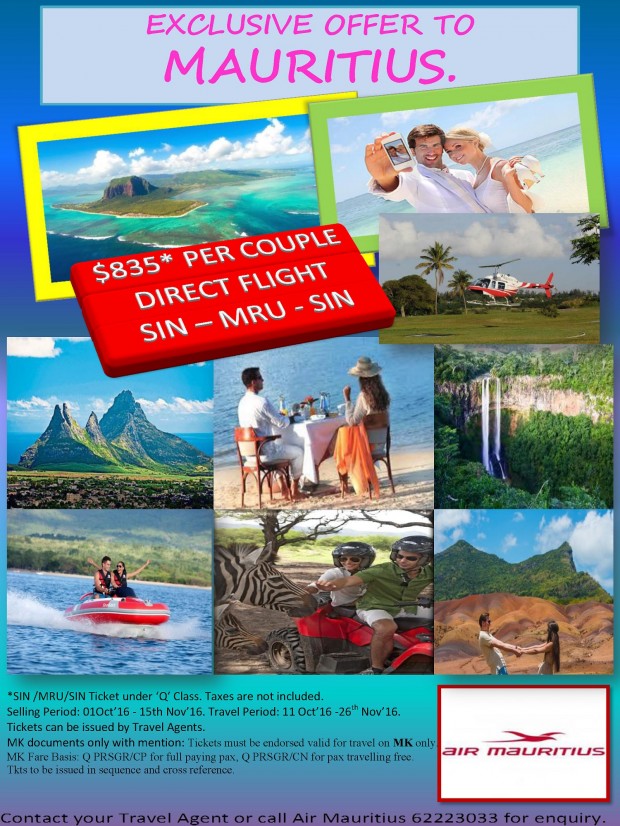 Terms and Conditions:
*SIN /MRU/SIN Ticket under 'Q' Class. Taxes are not included.
Selling Period: 01Oct'16 - 15th Nov'16.
Travel Period: 11 Oct'16 -26th Nov'16.
Tickets can be issued by Travel Agents.
MK documents only with mention: Tickets must be endorsed valid for travel on M K only. MK Fare Basis: Q PRSGR/CP for full paying pax, Q PRSGR/CN for pax travelling free.
Tkts to be issued in sequence and cross reference.
Visit Air Mauritius for more details and to book your seats now!