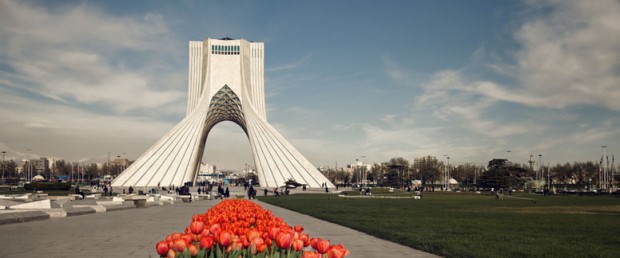 Tehran is a metropolis of approximately 14 million residents situated at the foot of the towering Alborz range. The city offers a wonderful combination of great museums, parks, restaurants as well as warm and friendly people. It definitely deserves at least a few days of your Iranian itinerary.
Packed onto the lower slopes of the Alborz Mountains, Tehran is Iran's most liberal city which attracts travellers who expect relatively bold fashion statements, a range of ethnic and international restaurants, chic cafes and plenty of art galleries, impressive museums. To get inside the real Tehran you need to get beyond the museums and into the cafes and teahouses and onto the walking trails and bazaars to connect with Tehranis.
Traveling from Tehran to Iran's other major cities is a must for you to experience the grandeur of what was once the Persian Empire. Iran's ancient civilization dates back 2,000 years which you can still see and feel in any of its 19 UNESCO World Heritage Sites – the third most number in Asia.
All foreign nationals entering Iran are required to possess a valid passport with a valid Iran visa obtained from an Iranian embassy or consulate.

THAI is now ready to take you to Iran with our legendary service, personal in-flight entertainment, and unforgettable cuisine. Set to fly 4 times a week from Bangkok by October 2016, a good start to your journey is on THAI.
| | | | | | |
| --- | --- | --- | --- | --- | --- |
| Route | Departure | Arrival | Day | Flight | A/C |
| Singapore - Bangkok | 12.25 | 13.45 | Daily | TG404 | 747 |
| Bangkok - Tehran | 15.30 | 19.30 | Tue, Thu, Sat, Sun | TG527 | 777 |
| Tehran - Bangkok | 21.00 | 06.55+1 | Tue, Thu, Sat, Sun | TG528 | 777 |
| Bangkok - Singapore | 08.00 | 11.15 | Daily | TG403 | 747 |