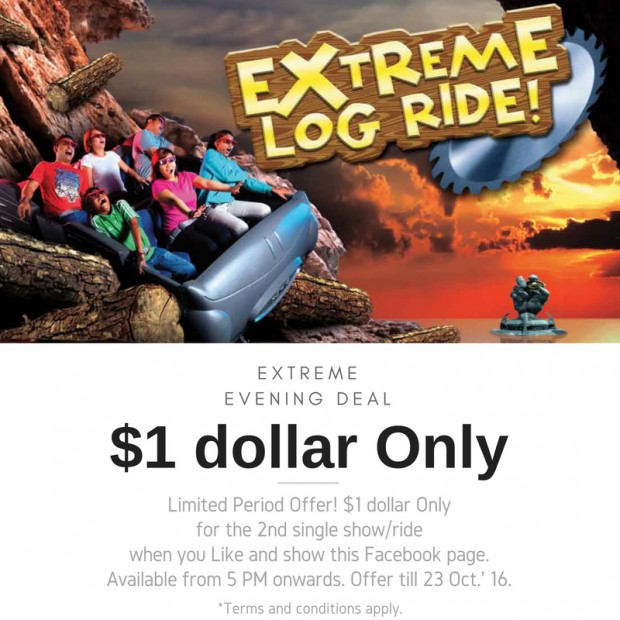 Check out our latest 1 dollar promo now!

One of the most popular of all the three 4D shows at Sentosa Adventureland, Extreme Log Ride is not meant for the faint hearted. The 1o minute ride with the super tree log is enough to give you the ride of a life time – a ride would remembering. Though it's not so easy to visualize yourself as a log yet just a few seconds into this ride is going to keep your adrenaline flowing. With Extreme Log Ride you can expect both the kids as well as their parents to scream insanely. You will more than just enjoy your trip with the super log and just one ride is never enough. If you are looking forward to escape the scorching sun or the torrential summer rains then just get inside the Sentosa 4D Adventureland where you can always have a blast no matter is its sunny or raining.

Make your way to Sentosa 4D AdventureLand if you are at Sentosa in the evening. Just add-on $1.00 only for the next show/ride with the purchase of "Any One" single 4-D Experience.

Flash the offer over the counter to enjoy this special offer.
Remember to Like and share our Facebook page!