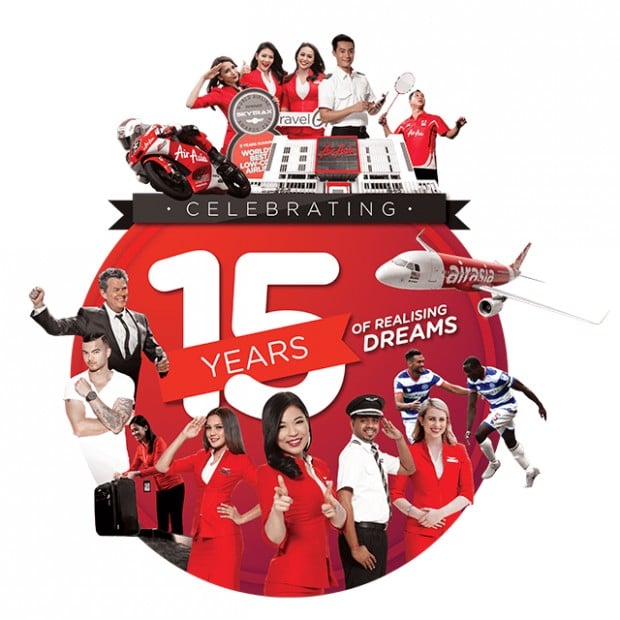 15 years on, we've connected over 350 million guests to more than 120 destinations where we've inspired dreams across Asia and beyond.

In celebration of our 15th anniversary, we're rewarding 15 photographers from all across the region with exciting prizes and selecting 3 Travel Ambassadors to undertake travel assignments in 2017!
If your dream job is to travel, we'll make that come true.
How to Join:
Snap a photo according to any of the contest themes (culture, people, lifestyle) at/featuring any AirAsia destinations (original photo quality of min. of 300 dpi)
Post the photo on Instagram with a short and creative description of no more than 20 words. Don't forget to hashtag! #AirAsia15 ​#TravelGr8
Sit back, chillax, and wait for us to contact you! Contest period from 5th Dec 2016 till 5th Jan 2017
​Terms and conditions apply. Checkout AirAsia to register and for more details about this offer.