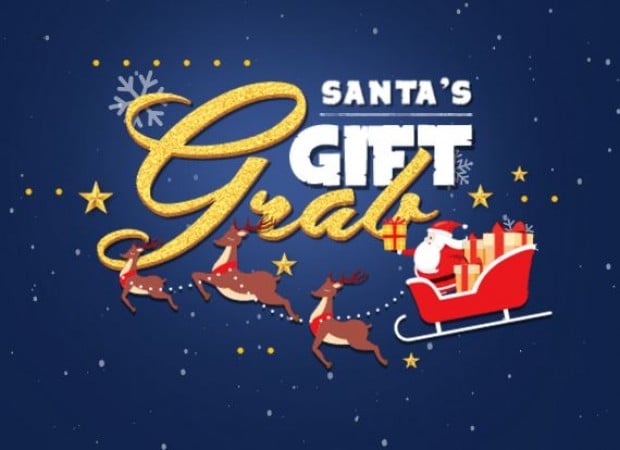 Help Santa grab as many game points, prizes and special Singapore Airlines fare deals as possible!

How to Win:
The game runs from 23 December 2016 to 5 January 2017.
The Santa's Gift Grab game is a single-player game. At the bottom of the screen, contestant is to move Santa Claus' box to the left and right to catch different items falling from the sky. There will be a time limit of 60 seconds to collect as many items as possible. These items include game points, KrisShop vouchers, Precious Moments "Singapore Girl" doll figurines and special promotional fares on Singapore Airlines.
All promotional fares grabbed are display only once
Each contestant is entitled to 1 attempt each day throughout the contest period.
Contestants can sign in either through Facebook Connect or fill up the form displayed at the end of the game to be eligible for the collection of game points and prizes.
Contestants can earn bonus points when they share the contest site with friends. Each contestant will earn 100 bonus points for each referred friend and 25 bonus points for each re-referred friend. Bonus points will only be awarded to the contestant if the contestants and friends meet the contest requirements. A maximum bonus points of 10,000 points is capped per contestant.
Singapore Airlines reserves the right to disqualify any incomplete or improper contest entries without disclosing or providing any reason whatsoever.
Checkout Singapore Airlines for more details about this offer and to start winning your flight now!