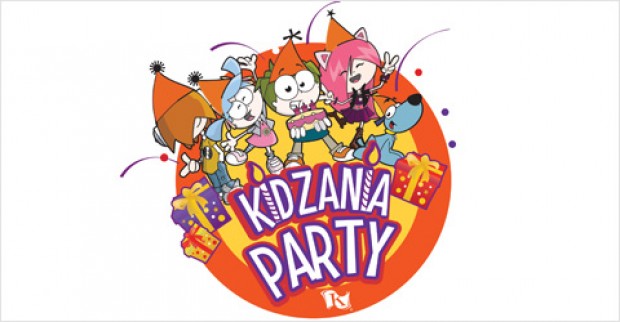 Enjoy S$200 off Kool KidZ Party and Zuper KidZ Party at KidZania Singapore with Maybank Cards!
Plan an exciting party for your kids at KidZania Singapore and enjoy S$200 off exclusively with your Maybank Cards!
To find out more about the parties, visit https://www.kidzania.com.sg/birthday-parties/

Valid for Singapore-issued Maybank Credit or Debit Cards
S$200 off Kool KidZ Party and Zuper KidZ Party
Valid for booking from 1 to 28 February 2018 with date of party no later than 28 February 2017
Reservations: Email celebrate @ kidzania.com.sg with details of your booking.

Terms and Conditions
Valid for Kool KidZ Party or Zuper KidZ Party at KidZania Singapore only
Full payment must be made upon booking confirmation via your Maybank Credit or Debit Card
Discount will be charged back to Cardmember in the event that payment was not made by a Maybank Card
Celebration date, package and timeslots are subject to availability
Date of party must be between 1 and 28 February 2017
For reservations, please email [email protected]
Additional requests are chargeable separately
Not valid in conjunction with other discounts and/or vouchers
The promotion is non-redeemable for cash, non-transferable and non-exchangeable
Sentosa island admission and parking charges apply separately
Strictly no outside food and drinks are allowed within the premises of KidZania Singapore
The management reserves the rights to amend the above terms and conditions without notice
Maybank's decision on all matters relating to this promotion shall be final, conclusive and binding on all participating cardmembers. Maybank has the right to exclude any person from participating in this promotion without providing any notice or reason or both.
Maybank, its related corporations, employees and/or independent contractors shall not be liable to any person for any loss, damage and/or injury whatsoever or howsoever caused arising from the Promotion and/or any use or enjoyment of the item(s)/service(s).
Maybank is not the supplier of any item(s)/service(s) under this promotion and makes no representations or warranty whatsoever as to the quality, merchantability or fitness for purpose for any item(s)/service(s) under this promotion and assumes no liability or responsibility for the acts or defaults of the merchant or for any non-delivery, non-performance or defects in the item(s)/service(s). Maybank is not an agent of the merchant. Any dispute over any item(s)/service(s) shall be resolved directly with the merchant.
Maybank reserves the right in its sole and absolute discretion to vary, delete or add to any of these terms and conditions from time to time or to suspend or terminate this promotion at any time without prior notice or liability to any person.
In the event of any inconsistency between these terms and conditions and any brochure, marketing or promotional material relating to this promotion, these terms and conditions shall prevail.
All prevailing and relevant Maybank Credit Card and/or Debit Card terms and conditions or agreement shall apply. For full details, please visit www.maybank2u.com.sg.