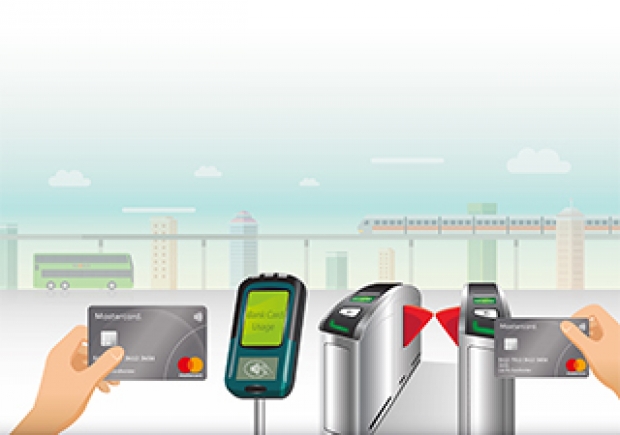 Mastercard® Contactless Tap and Go™
Valid from 20 March to 19 June 2017
Enjoy up to S$15 worth of free rides on buses and trains when you tap and go with your OCBC Titanium Rewards Card!


Register here from now till 7 March and start using your OCBC Titanium Rewards Card on buses and trains from 20 March 2017. Limited places available*.
Click here for Frequently Asked Questions.
Website : http://www.transitlink.com.sg/introABT

Terms and Conditions:
*Limited to the first 3,000 customers in each of the three Qualifying Periods: (i) 20 March to 19 April 2017; (ii) 20 April to 19 May 2017; (iii) 20 May 2017 to 19 June 2017.
Payment for rides on buses and trains between 20 March and 19 June 2017 have to be made with a successfully registered OCBC Titanium Rewards Card under the Account-Based Ticketing Pilot.
Terms and Conditions Governing OCBC Titanium Rewards S$15 Cashback Promotion apply. Click here to view.
OCBC shall not be responsible for the quality, merchantability or fitness for any aspect of any goods/services.
Notwithstanding anything herein, OCBC shall not at any time be responsible or held liable for any defect or malfunction in any goods/services, and/or for any loss, injury, damage or harm suffered or incurred by or in connection with the use of any goods/services by any person.
OCBC Bank's decision on all matters relating to privileges or terms and conditions will be final and binding on all participants.
There may be links or hyperlinks which link you to websites of other third parties (the "Third Parties"). OCBC Bank hereby disclaims liability for any information, materials, products or services posted or offered on the web-site of the Third Parties. Further OCBC Bank is not responsible for and makes no representations or warranties in respect of the Third Parties' websites, nor in respect of any products, services or information provided by such Third Parties. OCBC Bank shall not be responsible or liable for any damage, loss, liability, expense or other consequences suffered or incurred by you, including without limitation, direct, indirect, special or consequential damage or economic loss, arising from or in connection with your access to the Third Parties' websites.
Checkout OCBC Promotion for more details about this offer and to see all exclusive deals for cardholders.