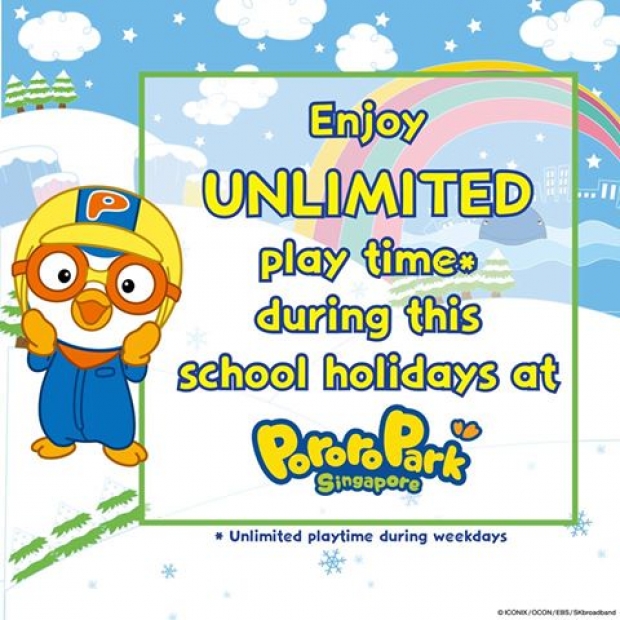 Let your hair down this March needed breaks school holidays!
Enjoy UNLIMITED playtime* during this school holidays.

Be entertained by Pororo & Friends with many fun edutainment activities planned for all!
For more information, visit our website at www.pororoparksg.com, checkout our Facebook Page or contact us at +65 6250 9700.