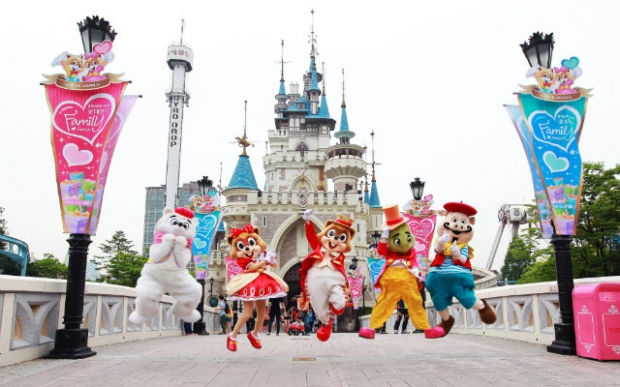 Get ready for a day of adventure at Lotte World with a 20% off Lotte World Free Pass tickets.

Lotte World, located in the center of Seoul, is the theme park that has concepts of adventure and mysterious world. "Adventure," indoor park, and "Magic Island," outdoor park, include various rides, a large ice rink, performances, and four different types of parades in each year that you will enjoy and get romantic mood. Moreover, we have Korean folk museum. In this museum, you will be able to learn Korean traditional culture and histories. Since Lotte world is adventurous and mysterious, it is popular place for Korean dramas. For example, Full House and Stairs of Heaven were taken. Other than theme park, department store, duty free, hotel, grocery store, movie theater, and food plaza are placed beside it. All these elements compose the multi-purpose leisure town. Welcome to Lotte World!

Terms and Conditions:
Discounts are offered only to foreign issued Master Card holder
Business hours: Sun-Thu(09:30-22:00) / Fri-Sat(09:30-23:00)
Information: +82-411-4926
240 Olympic-ro Songpa-Gu, Seoul, Korea HotelLotte Lotteworld
​
Check-out MasterCard for more details about this offer and to see all deals exclusive for cardholders.