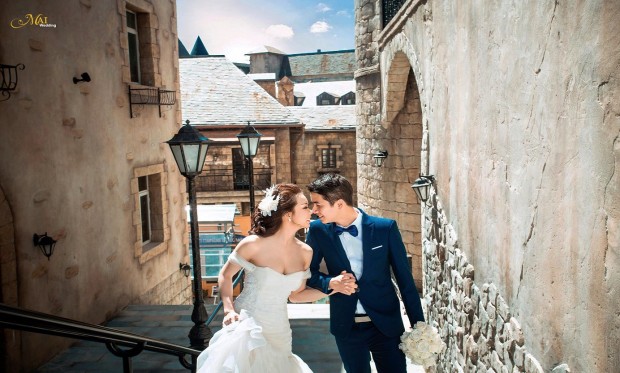 Discover the joy of weddings with SilkAir

A joy to fly for your minimoon
More newlyweds-to-be these days, wither exhausted from their hectic and extensive wedding preparations, or finding it a challenge to take long leave from work, are delaying the traditional long honeymoon to a future date that works better for their busy work schedules and tight budget. Still dreaming of a romantic and relaxing time together, they choose to seal their nuptial with short, fuss-free regional getaways. The most discerning couples often begin and end their holiday with SilkAir, for more than one reason. With SilkAir's generous 30kg baggage allowance on Economy Class and 40kg on Business Class, newlyweds can bring home not just fond memories, but a luggage filled with clothes, snacks and also souvenirs for the in-laws. As newly minted Mr and Mrs, you can enjoy SilkAir Studio whilst toasting with a glass of red or white win onboard. Inform our reservations office or travel agent at least 24 hours before flight departure and you just might be served a congratulatory cake too!

A joy to fly for your pre-wedding bridal photoshoot
With so much beauty abound, what's not to love about Asia and all that it has to offer for your pre-wedding shoot? From the cool blue waters of Boracay to luscious forests of Chengdu, SilkAir destinations will give your wedding guests much to wow about. SilkAir offers direct flights to these photoshoot friendly destinations in five hours and under at very affordable prices. With the savings you make travelling regionally, you can enjoy a longer shoot-cum vacations, and a leg up on stronger exchange rates. In addition, our 30kg baggage allowance on Economy Class helps take the stress of fitting your bridal getup into the luggage. Our inflight meals and complimentary seat selection will ensure a comfortable journey so you'll be in tip-top form for your shoot.
To search availability of fares, please click on the the price listed.

Checkout SilkAir for more details about this offer and to book your seats now!
Terms and conditions apply.