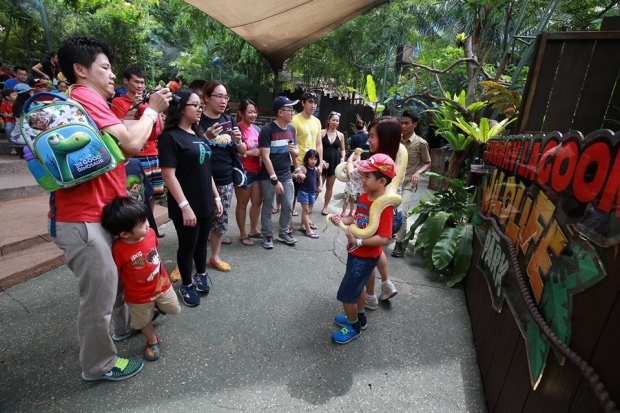 Get ready and win tickets to SunwayLagoonMY this weekend during the MYFMcruisers visit this Wednesday, 7th June 2017 at 1pm. Meet us at the Main Entrance of Sunway Lagoon and be challenged with some Q&A session to win tickets and other goodies!

Come one, come all!
Meet Shree, the albino Burmese python at the Multi-Animal Show during the WildlifeAdventure this weekend with those tickets!

Check-out Sunway Lagoon Facebook Page for more details about this offer and to know the latest happenings now!