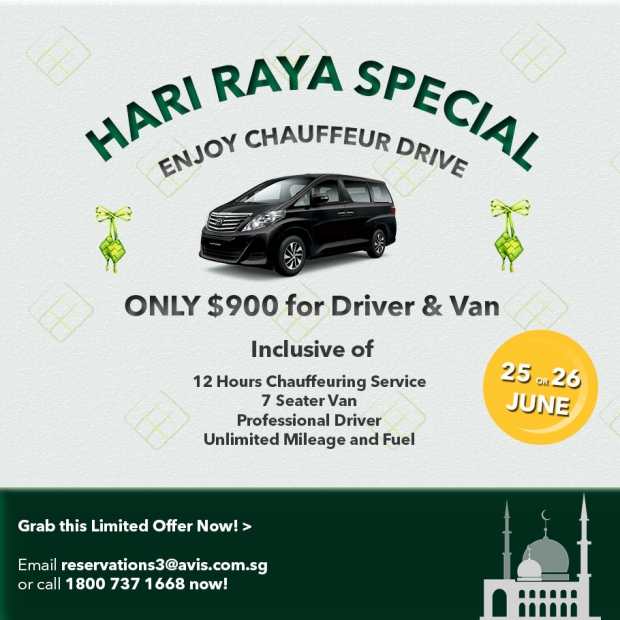 Terms and Conditions:
Limited offer. Based on first come first serve basis.
Additional charges not included. (e.g. Surcharges into Malaysia, extension of service, etc.)
Payment terms: Half of payment required to be paid as a deposit to secure the service. Outstanding payment can be made at the end of service.
Other terms and conditions apply.
Check-out Avis Singapore for more details about this offer and to see all deals up for grab!