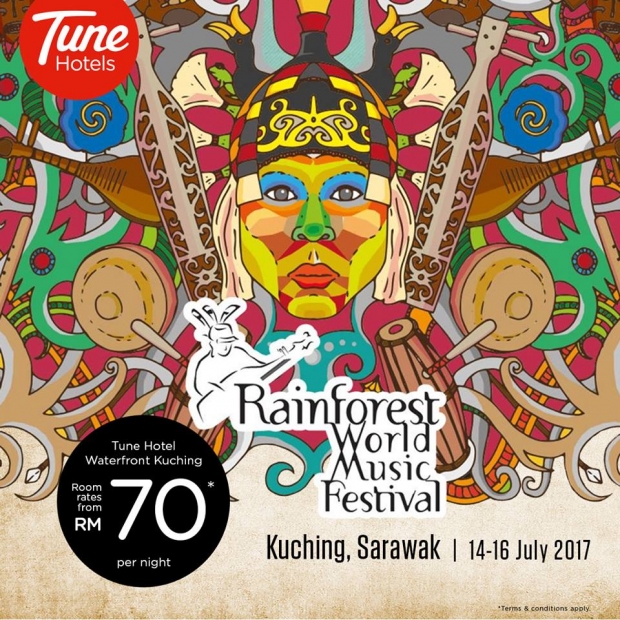 Don't miss out on Malaysia's leading Arts and Culture event.
Book your stay on the cheap for a limited time!

Hotel Info:

Address :
Tune Hotel - Waterfront Kuching
Jalan Borneo, Off Jalan Tunku Abdul Rahman,
93100 Kuching, Sarawak, Malaysia.
Tel:08-2238 221

Quick Info
Strategically located at the Waterfront Kuching, in close proximity to shopping & nightlife venues.
0.1km from 7-Eleven.
35km from Santubong Cultural Village
35km from the venue of the Sarawak Rainforest Festival.
8km from Sarawak Convention & Exhibition Centre.
10km from the Kuching International Airport.
Check in time : 2:00pm onwards
Check out time : 11:00am
Hairdryer only available upon request from front desk.
Visit Tune Hotel for more details about this offer and to book your accommodation now!