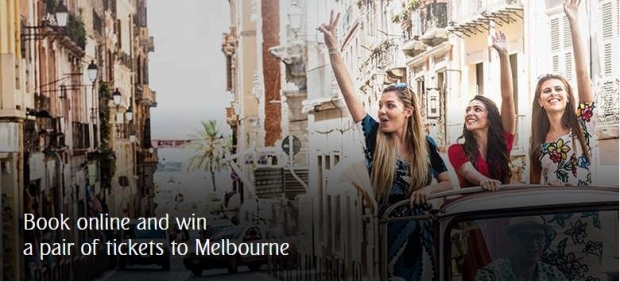 Get the same airfare rates of the Travel Fair, online. Now you don't need to visit the fair, just book flights at your convenience.

Enjoy the Travel Fair airfares to destinations worldwide. By booking online you will stand a chance to win a pair of Economy Class return tickets to Melbourne. Simply book a flight to any destination online by 22 August, for travel between 4 August 2017 and 31 March 2018. Or, if you're travelling to Australia or New Zealand, book by 31 August and travel between 1 September 2017 and 13 June 2018.

Explore the most exciting arts and culture scenes in Australia. Melbourne is home to a bustling street art scene, a vibrant community of filmmakers and film lovers.

Dining in Melbourne can be as simple or as complex as you want it to be, and that's all part of the fun. Whether you're willing to try anything on your plate or happy to stick to the basics, there's a restaurant or five for you.

Take advantage of this exciting offer now. Register below for your chance to win, and become one of the lucky winners to walk away with a pair of return tickets to Melbourne.

Check out Emirates for more details about this offer and to book your seats now!