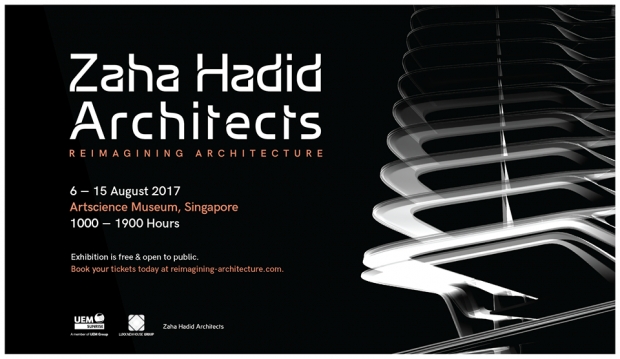 Celebrate award-winning architect ZahaHadid's legacy in an inspiring exhibition 'Reimagining Architecture'. Hurry must end 15 Aug, admission is FREE!

Event Date : 6 - 15 August 2017
Event Time : 1000 - 1900 hours

Exhibition is FREE and open to public.
Visit Art Science and Museum to book your tickets now and to see all offers up for grabs!