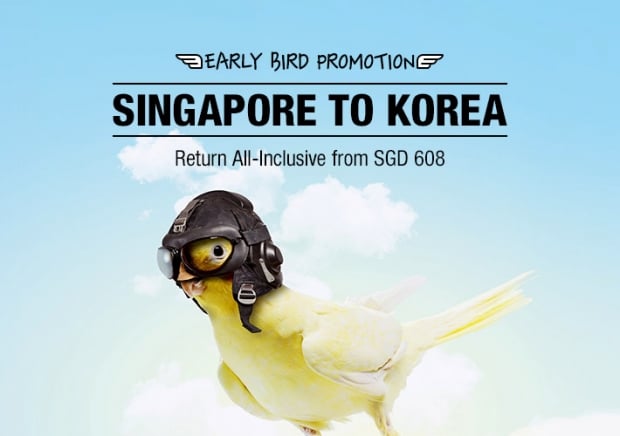 Asiana Early Bird Promotion is ready for Year 2018, from SGD608* (all-in)
Sales period: 11Aug to 31Oct17 | Travel period: 01Jan to 30Mar18
Route
Flight
No
Departure
Arrival
Day of operation
Singapore →
Seoul(Incheon)
OZ752
23:00
06:15(+1)
Everyday
OZ754
02:00
09:20
Mon,Thu,Sat
Seoul(Incheon) →
Singapore
OZ751
16:20
21:45
Everyday
OZ753
19:15
01:00+1
Sun,Wed,Fri
Traveling Information:
Ticketing Period : NOW ~31 OCT 2017
Travelling Period : 01 JAN 2018~ 30 MAR 2018
Route : Singapore ↔ Seoul(Incheon) round-trip
Fare : From SGD608~(Fuel Surcharge, Airport tax Included)
Note:
Above fare is based on SGD, per person, round-trip
Fare results may depends on route, date and availability of seats.
All fares include government taxes, fees and fuel surcharge.
Terms and Conditions:
Applicable Flight : Asiana Airlines Operating Flight Only
Min/Max Stay : Minimum Stay Waived/Maximum Stay for 1month
Date Change : Not Permitted
Mileage Accrual : Not applicable
Refund : Refundable with refund fee SGD250.00
Check out Asiana Airlines for more details about this offer and to book your seats now!