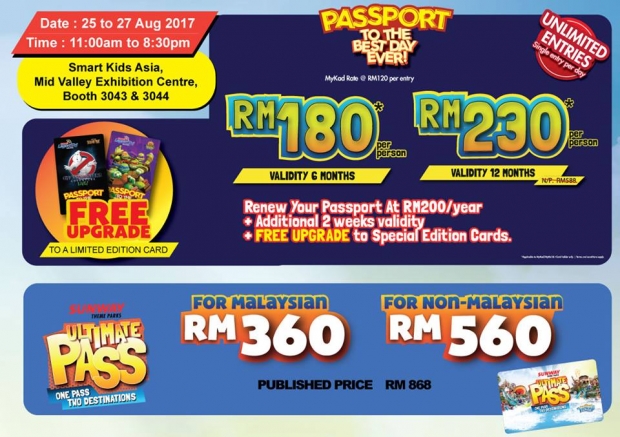 Meet us at Smart Kids Asia, Malaysia at Mid Valley Exhibition Centre, Booth 3043 & 3044 (11am to 8:30pm) from 25 - 27 Aug 2017 for an Exclusive Offer of the Passport To The Best Day Ever as well as the Ultimate Pass!

See you this weekend!
Check out Sunway Lagoon Facebook Page for more details about this offer and to know the latest happenings!