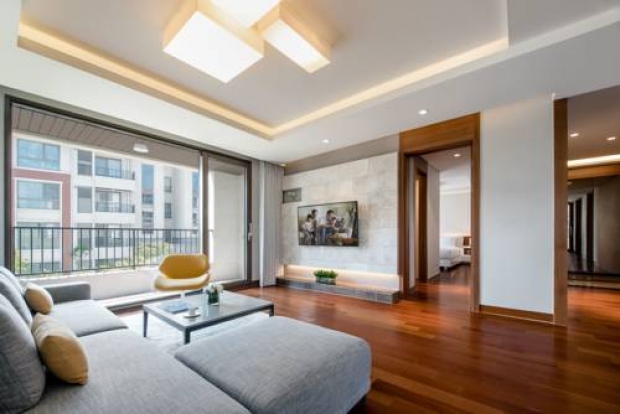 Make your holiday last longer by enjoying the third night on us, for every two-night stay when you book at Somerset Jeju Shinhwa World. Each apartment comes with a well-equipped kitchen which includes a dishwasher and a washing machine.
Rates inclusion:
Pay two nights and enjoy the third night free in the Family Suite apartment
Wireless internet (Wifi)
Housekeeping service
TERMS AND CONDITIONS
Promotion is valid for stays from 15 August to 29 September 2017.
These terms and conditions are set out in a legal agreement between Somerset Jeju Shinhwa World and eligible participants. By participating in this promotion, you are indicating that you accept and agree to these terms and conditions.
All reservations must be paid in advance with a valid credit card upon booking.
All reservations are final and non-refundable. Charges may apply for any amendment made to the reservation.
Guest will need to pay for 2 nights based on the average Best Flexible Rate during the 3-night stay.
Guests must present physical credit card used for booking for verification upon check-in. Any outstanding payments accrued after check-in must be settled in cash or credit card upon check-out.
Rates are subject to change without prior notice.
Somerset Jeju Shinhwa World management reserves the right to modify or substitute offers and benefits with others having equal or greater value.
In case of any disputes, Somerset Jeju Shinhwa World management reserves the right to make the final decision.
Refer to Somerset Jeju Shinhwa World website for details on booking terms and conditions.
Check out Somerset Jeju Shinhwa World by Ascott for more details about this offer and to book your accommodation now!