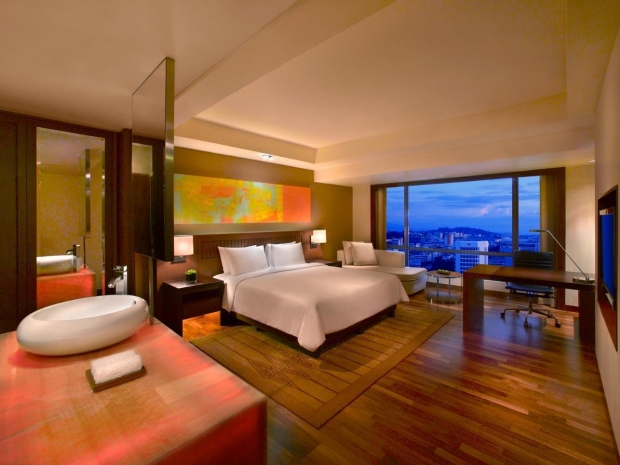 By booking 14 days in advance of your arrival with a non-refundable pre-payment, you will save an amazing 15% on the Hyatt Daily Rate.

Terms and Conditions:
The offer provides a 15% discount off the Hyatt Daily Rate
Reservations must be made at least 14 days in advance of the arrival date
Rates are available for the guestroom category only
Full pre-payment, including tax and service charge is required at the time of reservation
Rates are eligible for Gold Passport points
Any cancellation or no-show will result in the forfeiture of the entire pre-payment
• Changes in dates can be made but are subject new prices for the new dates; any changes in dates that may result in a lower price will incur a forfeit of the remainder of the pre-payment and any change that may result in a higher price will be subject to additional pre-payment.

Check out Hyatt Regency Kinabalu for more details about this offer and to book your accommodation now!