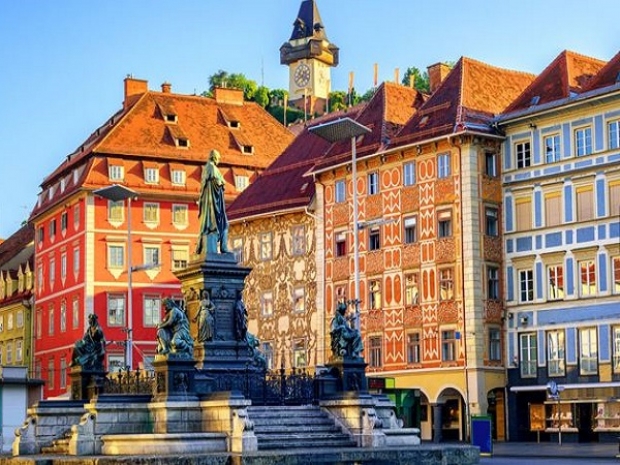 Promotional fares to Austria, Belgium, Germany and Switzerland
Sale period: Now to 15 November 2017
Travel period: 12 January to 30 June 2018
Blackout period: 28 March to 16 April 2018

| | | |
| --- | --- | --- |
| Destination | Connecting on our Codeshare Partners via | All-in fares from |
| Berlin | Frankfurt, Munich or Zurich | SGD948 |
| Brussels | Frankfurt, Munich or Zurich | SGD948 |
| Düsseldorf | - | SGD948 |
| Frankfurt | - | SGD948 |
| Geneva | Düsseldorf, Frankfurt, Munich or Zurich | SGD948 |
| Munich | - | SGD948 |
| Vienna | Düsseldorf, Frankfurt, Munich or Zurich | SGD948 |
| Zurich | - | SGD948 |
| Basel | Frankfurt, Munich or Zurich | SGD1048 |
| Bremen | Frankfurt, Munich or Zurich | SGD1048 |
| Cologne | Frankfurt, Munich or Zurich | SGD1048 |
| Hamburg | Frankfurt, Munich or Zurich | SGD1048 |
| Hanover | Frankfurt, Munich or Zurich | SGD1048 |
| Lugano | Frankfurt, Munich or Zurich | SGD1048 |
| Nuremberg | Frankfurt, Munich or Zurich | SGD1048 |
| Paderborn | Frankfurt or Munich | SGD1048 |
| Dresden | Frankfurt, Munich or Zurich | SGD1198 |
| Friedrichshafen | Frankfurt | SGD1198 |
| Graz | Düsseldorf, Frankfurt, Munich or Zurich | SGD1198 |
| Heringsdorf | Frankfurt | SGD1198 |
| Innsbruck | Frankfurt | SGD1198 |
| Leipzig | Frankfurt, Munich or Zurich | SGD1198 |
| Linz | Düsseldorf or Frankfurt | SGD1198 |
| Münster | Frankfurt or Munich | SGD1198 |
| Salzburg | Frankfurt | SGD1198 |
| Stuttgart | Frankfurt, Munich or Zurich | SGD1198 |
| Sylt (Westerland) | Frankfurt or Munich | SGD1198 |
Other Europe travel deals
Sale period: Now to 19 November 2017
Travel period: 26 October to 31 December 2017
Advance purchase: Book at least 7 days before departure

For booking full terms and conditions, please click on the respective fare.
Terms and conditions apply.
Check out Singapore Airlines for more details about this offer and to book your seats now!