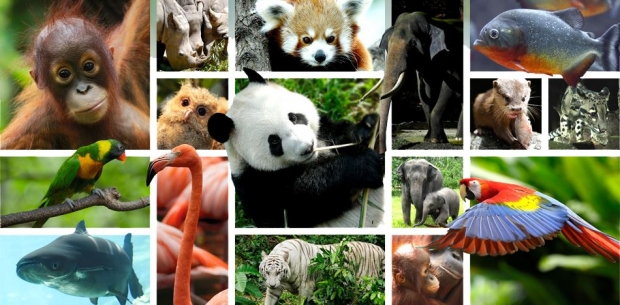 Calling all avid wildlife photographers!

Snap your best shot of threatened animals at Singapore Zoo and submit your best photos to win attractive prizes!

Theme: Threatened Species
The theme for Wildlife Snapshots – Threatened Species, aims to raise awareness for threatened species and inspire a sense of respect and love for nature and all who inhabits it.
Contest closes on 31 Dec 2017

Terms and Conditions:

1. ELIGIBILITY
The Open Category is open to anyone residing in Singapore who are 16 years old and above (as at 1 January 2017), with a local residential address.
Employees of WRS and its parent, subsidiaries and advertising and promotion agencies, and the immediate family members are not eligible to enter or win. Participation constitutes entrant's full and unconditional agreement to these rules.
Winners will only be considered upon fulfilling all the requirements set in the terms and conditions.
2. SUBMISSION REQUIREMENTS
The theme of the contest is Threatened Species. All photos must feature at least one animal from the Singapore Zoo.
Participants are only allowed to submit up to a total of 5 photos using the online submission portal.
National Registration Identity Card (NRIC) or Foreign Identification Number (FIN) must be given upon submission of entry.
Photos must not have been used for commercial purposes, published previously or won prizes in other competitions.
Only minor burning, dodging, sharpening and/or colour correction is acceptable, as is cropping. High dynamic range images (HDR) and stitched panoramas are NOT acceptable. Any changes to the original photo not itemized will be disqualified. The original file, negative or slide of prize winning entries must be submitted for verification upon notification, failing which, the entries will be disqualified.
We reserve the right to reject any entry which does not meet the criteria.
3. SUBMISSION OF ENTRIES
Each set of entry must be submitted via www.wildlifesnapshots.sg from 18 November to 31 December 2017, 2359hrs.
Entries may be shot either on film or digital camera but must be submitted as separate image files in jpeg, jpg, png, or gif format with 3000pixels on the long side with minimal compression. Each file should not exceed 5MB in size.
The submission deadline is 31 December 2017, 2359hrs.
4. JUDGING & RESULTS
All photos submitted will be judged by a panel of professionals and winning entries are entitled to the prizes listed.
Winners will receive email notifications in January 2018 on the collection of prizes. All winners have to provide a high resolution file of the winning entry and produce their identification for verification before collecting the prizes.
The judges reserve the right not to award the prizes if the photos submitted do not meet the requirements stated herein.
The judges' decision will be final.
5. COPYRIGHT/INTELLECTUAL PROPERTY
Photos submitted for this competition must be the original work of the participants who must also own the sole copyrights to the photos.
We reserve the right to reproduce any award winning photo entries for our own publication, publicity, exhibition and other uses relating to Park, without payment of any fees or royalty to the photographer. Credit will be given to the photographer.
6. ACCEPTANCE OF RULES & REGULATIONS
Submission of entries signifies acceptance of the rules and regulations of the photo contest. Any breach of the rules and regulations by a participant will void the photo submission.
WRS reserves the right to amend any of the rules and regulations without prior notice.

Check out Wildlife Reserves Singapore for more details about this offer and to start sending your entries now!