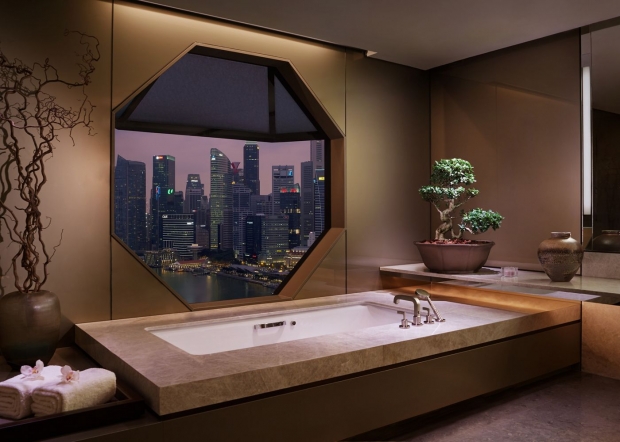 Valid from December 23 - 27, 2017
Starting from SGD 150,000
Joyous occasions call for an indulgent festive holiday. Celebrate the Christmas break with a extravagant retreat to The Ritz-Carlton, Millenia Singapore and The Ritz-Carlton Langkawi.

Your luxury experience begins in the comfort of The Ritz Suite at The Ritz-Carlton, Millenia Singapore. On Christmas Eve, enjoy a couple massage synchronised with 'live' melodies played by a cellist at The Ritz-Carlton Spa. Host an intimate six-course dinner with loved ones, complete with a bottle of Champagne, a personal butler and symphonies from a string quartet. Hair styling and make-up services at Le Salon Rose within The Ritz-Carlton Spa on Christmas Eve will ensure you and your posse look your best for the festivities. On Christmas Day, wake up to his and her presents from Cartier worth SGD30,000 under the Christmas tree, before jetting off via a private jet to Langkawi.

A hushed island getaway, be greeted by lapping waves from the Andaman Sea at The Ritz-Carlton Langkawi. The celebrations continue with a romantic sunset dinner in a private gazebo, or on the white, sandy beach where you can take in the breathtaking ocean view. As you wind down the evening, let your personal chef prepare a four-course gourment menu tableside for a truly unforgettable dining experience.
A two-nights stay in the Ritz Suite at The Ritz-Carlton, Millenia Singapore from 23 to 25 December 2017 for two persons
His and her presents from Cartier worth SGD30,000
A 60-minute "Cello Concerto" experience for two in The Ritz-Carlton Spa
A six-course in-room dinner for eight persons in the Ritz Suite, complete with a string quartet who will perform for 60-minutes
A bottle of Champagne
24-hour personalised butler service
Hairstyling and make-up services at Le Salon Rose for eight persons, inclusive of spa cocktails and canapes
Exclusive Ritz-Carlton Club Lounge access at The Ritz-Carlton, Millenia Singapore for two persons inclusive of five daily culinary presentations
Departure limousine from The Ritz-Carlton, Millenia Singapore to the private jet terminal for two persons
One-way private jet for two persons from Singapore to Langkawi, inclusive of jet quay services
A two-nights stay in a Beach Villa at The Ritz-Carlton Langkawi from 25 to 27 December 2017 for two persons
A private four-course dinner for two persons