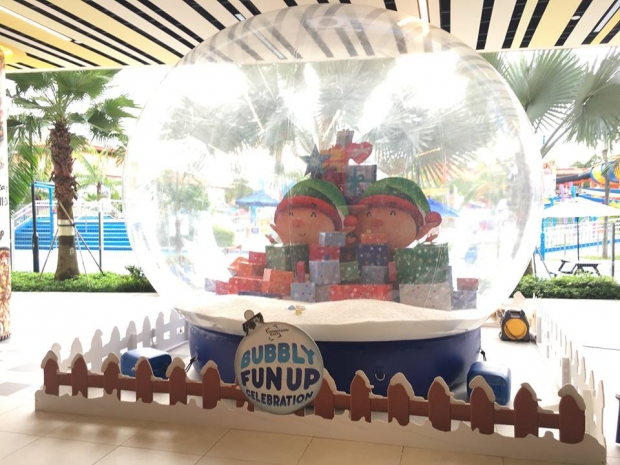 WIN $100 worth of Downtown East vouchers each!

1. Guess the number of presents in the Snow Globe (located outside Foodfare, E!Avenue Level 1)
2. Comment with your answer below and share with us your New Year's wish for 2018!
3. 'Like' our Downtown East Facebook Page

Contest ends 17 Dec, 23:59. Top 3 closest and most creative entries will be contacted via PM within a week after the contest ends.

Terms and conditions apply.
Check out D'Resort @ Downtown East for more details about this offer and to know the latest happenings!