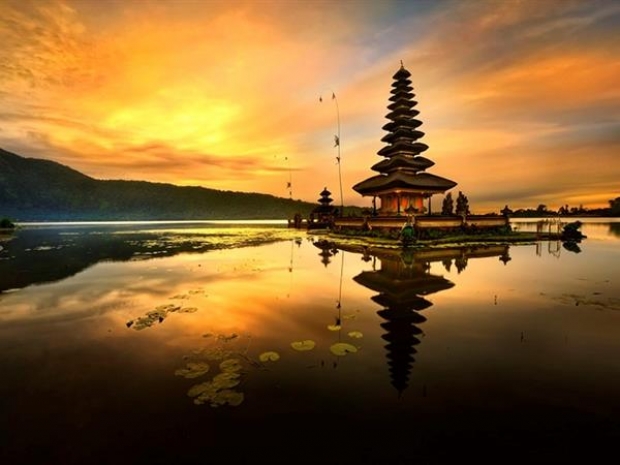 Saturday, 17th March 2018 'The Day of Silence'
17th March 2018 marks the first day of the Balinese New Year 1940 called Nyepi. According to Hindu belief, Nyepi is a day of complete silence without any noise, traffic, fire or lights. It is a day of stillness in the physical and spiritual worlds.
For the Hindus, Nyepi is a day spent in total silence, meditation, fasting and introspection, reflecting on the past year's events. Hindus believe the law concerning Nyepi is 'Catur Brata Penyepian' (four ascetic practices), which are:
Amati Geni: Forbidden to light any fire or lamp which are both symbolic of mental and physical obstacles
Amati Karya: Forbidden to work or do any physical activities, apre-conditional to meditation
Amati Lelungaan: Forbidden to go out of the house/hotel compound. It is advised to stay in and concentrate the mind or meditate
Amati Lelanguan: Forbidden to hold any entertainment, to purify the mind and soul
Experience Nyepi in Bali at Swiss-Belhotel Tuban with rate starts from IDR 1,580,000net per room for 2 nights
Package inclusions:
- Accommodation for 2 night stays in a Deluxe room
- Daily breakfast for 2 persons
- Free wifi internet access
- 1x dinner for 2 persons on 17th March 2018
- 10% discount for food only
- 10% discount for in house laundry
- Free late check out until 4pm
- Scheduled shuttle service to Kuta
- Access to gym and swimming pool
- Free sharing bed with parents for kids under 6 years old
- Complimentary bottled water

Terms & Conditions:
- Rates valid for 2 night stays on 16th - 18th March 2018
- Check in or check out on 17th March 2018 is not allowed
- Free upgrade to Grand Deluxe Pool View room based on availability
- Rates cannot be combined with any other promotions
- If cancelled within 3 days or no show, one night stay will be forfeited - Charge includes tax

Check out Swiss-Belhotel Tuban for more details about this offer and to book your accommodation now!