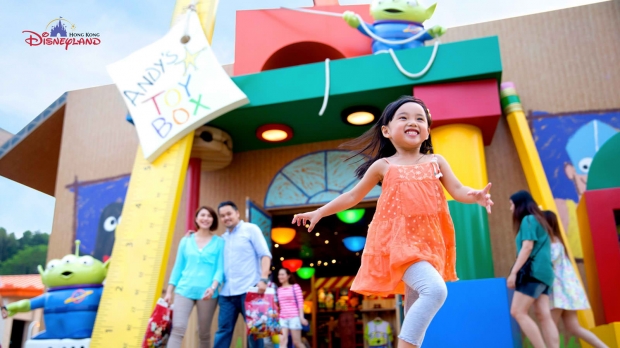 Indulge in a perfect two-night getaway with 13% off Flexible Rate.

The all-inclusive package includes two-night stay at Disney-themed hotels, park tickets, park and hotel dining and more privileges, flexible for party of 2 to 4!

Book online now and enjoy FREE room upgrade plus Attraction Priority Admission Pass!

Important Details:
Block-out dates are February 17 to 19, 2018.
Actual package price depends on the check-in and check-out date, the room category selected , the group mix and the Hotel's prevailing room rate, which is determined at the time of booking (subject to availability and any Benefits Limits, defined in the Hotel General Terms and Conditions).
For bookings with check-in dates from April 1, 2018 onwards, an extra charge of HK$200 per person per night will be imposed for the third and fourth Guest aged 12 or above per Hotel Room. The extra charge covers only the Hotel accommodation fee of the Guest, but does not include any other package components.
The price of the package includes 10% service charge based on the sum of discounted room rate and extra charge (if any).
A deposit equivalent to one package price and extra charge (if any) will be charged for each package reservation at the time of booking.
View Terms and Conditions or check out Hong Kong Disneyland for more details about this offer and to book your accommodation now!