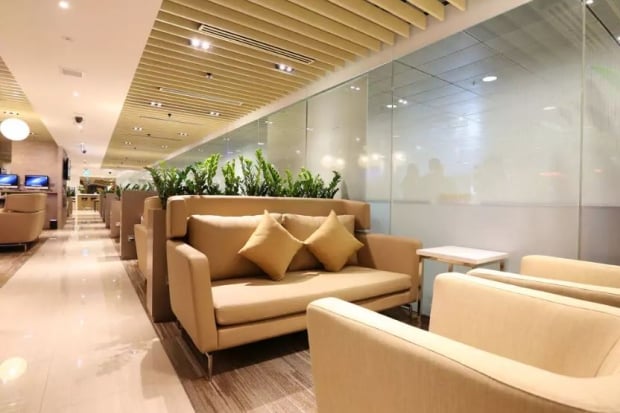 Terms and Conditions:
Promotion is valid from 1 November 2017 to 31 October 2018.Travel must be completed by 31 October 2018.
Reservations may be made via email at [email protected] Once the booking has been processed, you will receive a confirmation email that outlines a summary of your booking. Please contact The Haven at +65 6543 9464 if you have any questions or require any changes.
The confirmation email is to be presented upon registration for access into The Haven.
Cancellation of and/or amendments to your reservation must be made 24 hours prior to your reservation.
Refunds will not be given for cancellation and/or amendments made within 24 hours prior to your reservation.
Payments must be made only with an OCBC Cashflo/Great Eastern Cashflo Credit Card.
Prices for Promotion are subject to prevailing GST and 10% service charge.
Usage of The Haven for infants under the age of two is complimentary.
No animals are allowed in The Haven.
Smoking is strictly prohibited in The Haven. A fine of SGD $500 will be imposed on anyone caught smoking.
For arriving and transiting passenger, please clear immigration and baggage retrieval before proceeding to the lounge. For departing passenger or non-travelers, please proceed to the lounge directly.
Occupants under the age of 18 are required to have their guardians fill up an indemnity form that is to be scanned and sent to [email protected] prior to checking in.
Other terms and conditions by The Haven applies.
OCBC and the participating merchant, Jet Quay Pte Ltd, owner and operater of The Haven, reserve the right to vary/amend the privileges or terms and conditions without prior notice.
Jet Quay Pte. Ltd, owner and operator of The Haven, reserves the right to change these Terms and Conditions at any time without prior notice.
Mastercard does not assume any responsibility for any products and services offered under the Promotion. The products and services have not been certified by Mastercard and under no circumstances shall the inclusion of any product or service in the Promotion to be construed as an endorsement or recommendation of such product or service by Mastercard.
Notwithstanding anything herein, OCBC shall not at any time be responsible or held liable for any defect or malfunction in any offer, and/or for any loss, injury, damage or harm suffered or incurred by or in connection with the use of any offer by any person.
OCBC shall not be responsible for the quality, merchantability or fitness for any aspect of the offers.
OCBC and the participating merchants reserve the right to vary/amend the privileges or terms and conditions without prior notice.
Check out OCBC Card Promotion for more details about this offer and to see all deals up for grab!