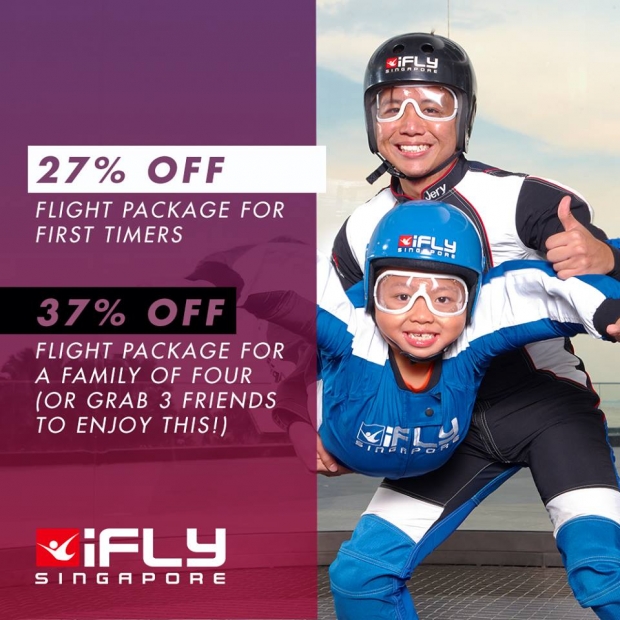 Guess what? iFly Singapore is turning 7 on 18 May!!! We'd love for you to join in the celebrations with us, and we've just got the right thing to make it happen:

iFly Singapore is offering 27% off First Timers' Challenge tickets for 1 person, and 37% off First Timers' Challenge tickets for a family of four (or grab 3 of your friends to enjoy this discount)!

Flight bookings have to be made between 12 May 2018 and 19 May 2018 inclusive to qualify for the discount. Flight package discounts will be valid till 30 June 2018.

What are you waiting for? Celebrate our birthday with us!
Terms and conditions apply.

Check out iFly Singapore Facebook Page for more details about this offer and to know the latest happenings!